Paw is a full-featured HTTP client that lets you test and describe the APIs you build or consume. It has a beautiful native macOS interface to compose requests, inspect server responses, generate client code and export API definitions.
It can be downloaded from https://paw.cloud.
This article describes how to use the Connect API with Paw.
Prerequisites
Before making an API call to Connect, create an API key in Connect. Follow the instructions on Creating a Token page to create a token with type "Custom" and copy the token by using the Copy icon on the Tokens screen.
Note the API endpoint value on the Extensions > General screen:


Importing the API specification
At the moment of writing, Paw doesn't support OpenAPI 3.0 natively, thus you will first need to convert Connect API specification to the Swagger 2.0 format as described in the Other API Specifications article.
Once you have the swagger.json file, choose File > Import > File :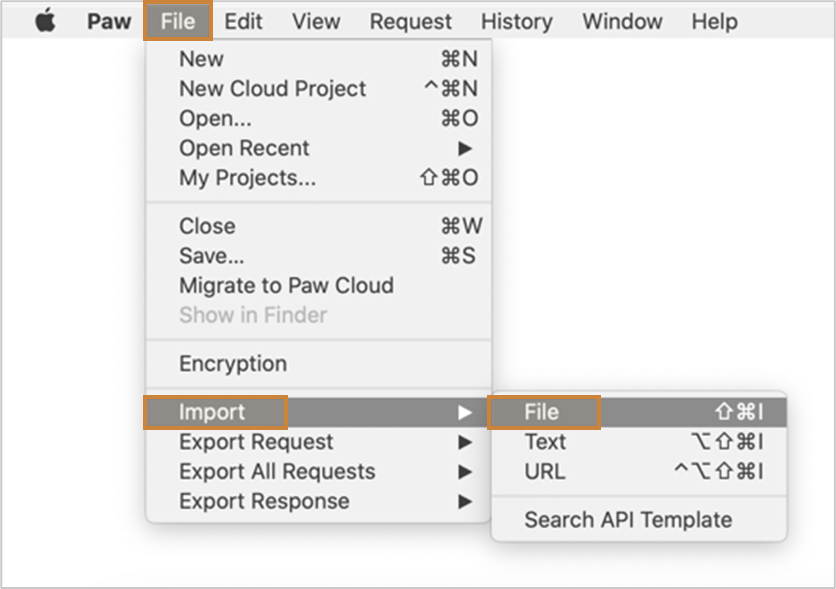 In the file selection dialog choose the Swagger JSON file and click Import :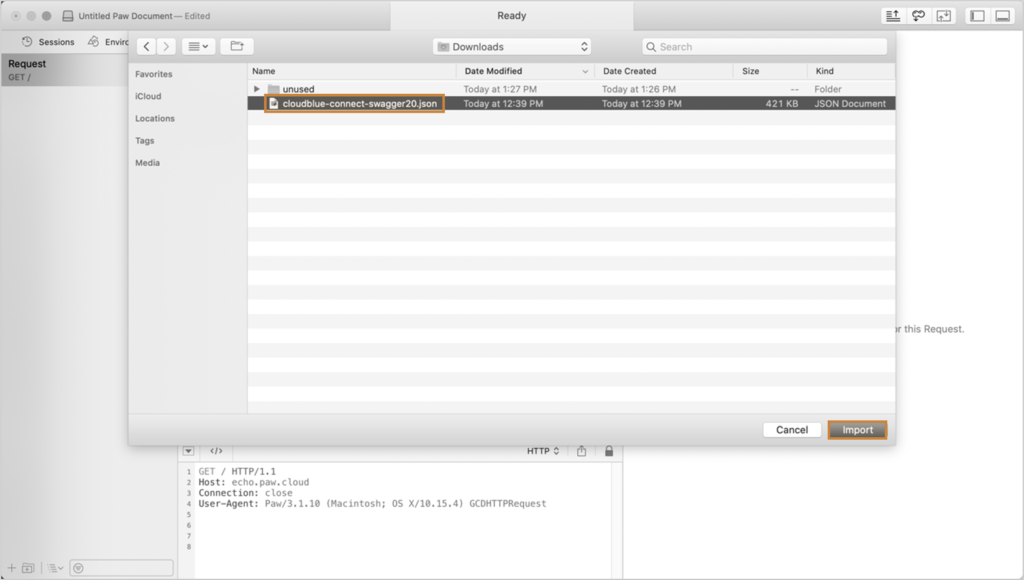 It will take few seconds to complete specification import. Once completed, you will be able to use search functionality to quickly navigate to the method of your interest: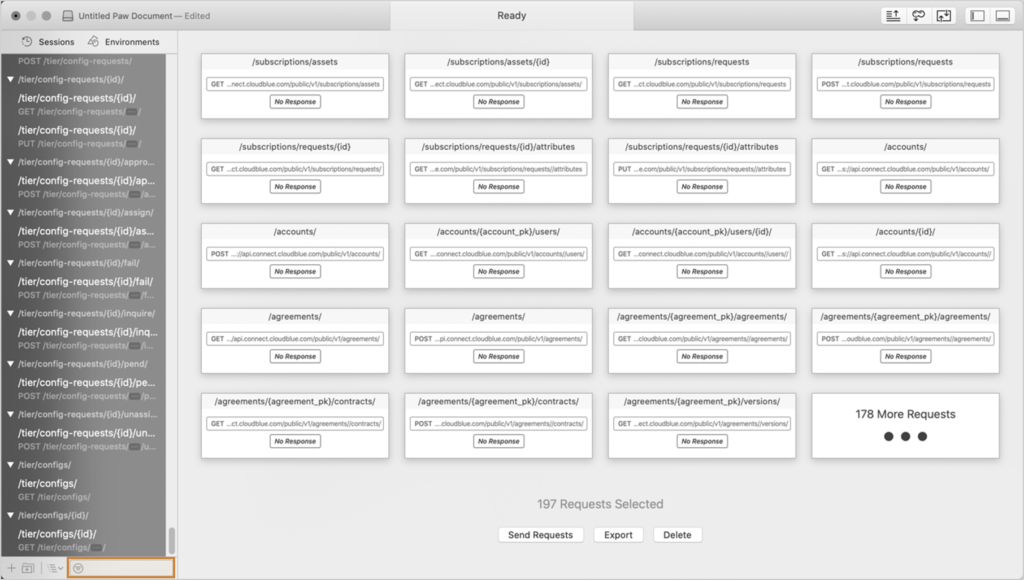 And you are now ready to make call CloudBlue Connect APIs from Paw.
Making a sample call
To make a sample API call using Paw, search for the method of your interest, for example: "assets" as illustrated below: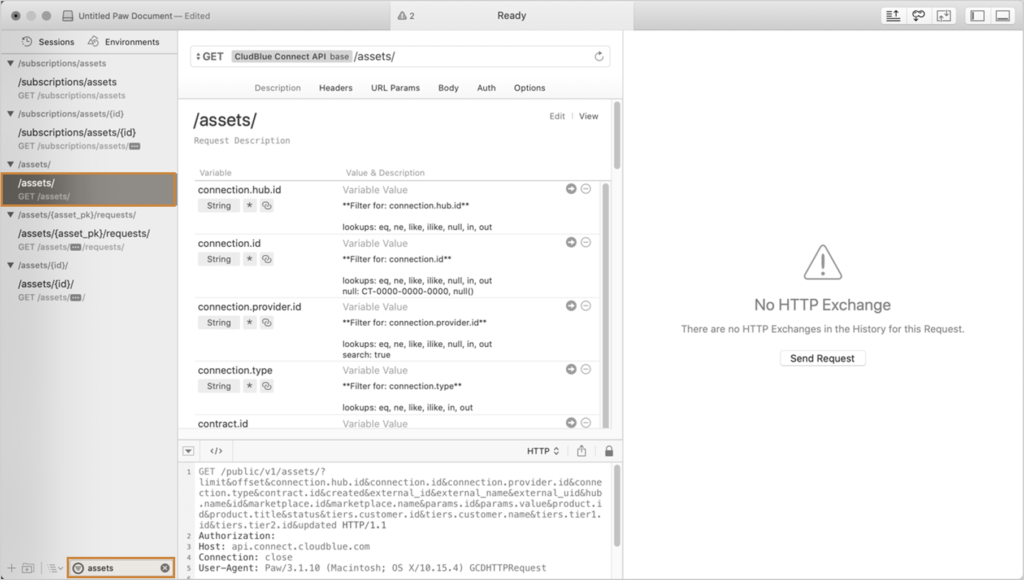 In our example, we'll be using the GET /assets method. Switch to the "URL Params" tab and uncheck all parameters to perform simple GET call first: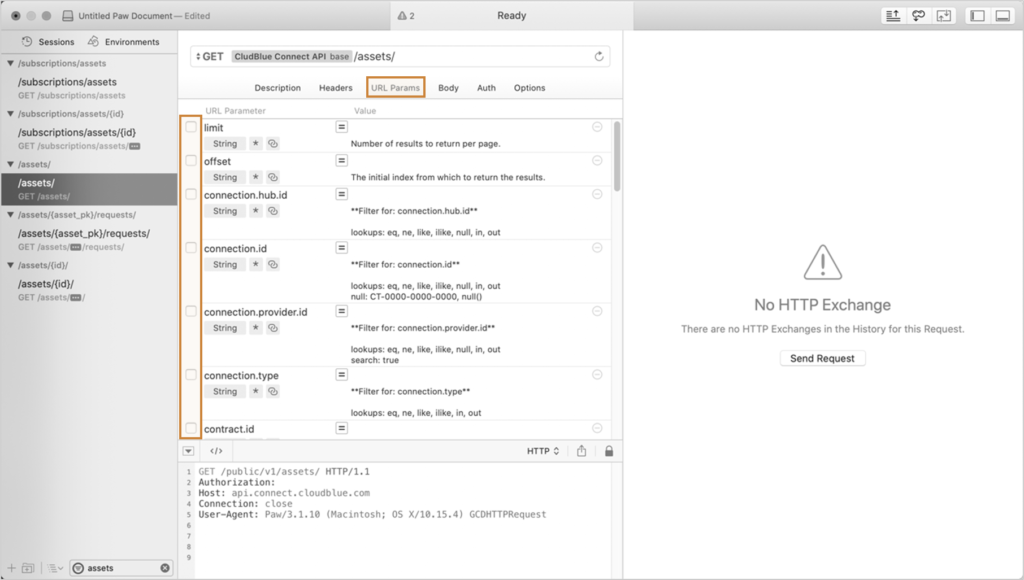 Switch to the "Auth" tab and click "Edit" button to set the Token value: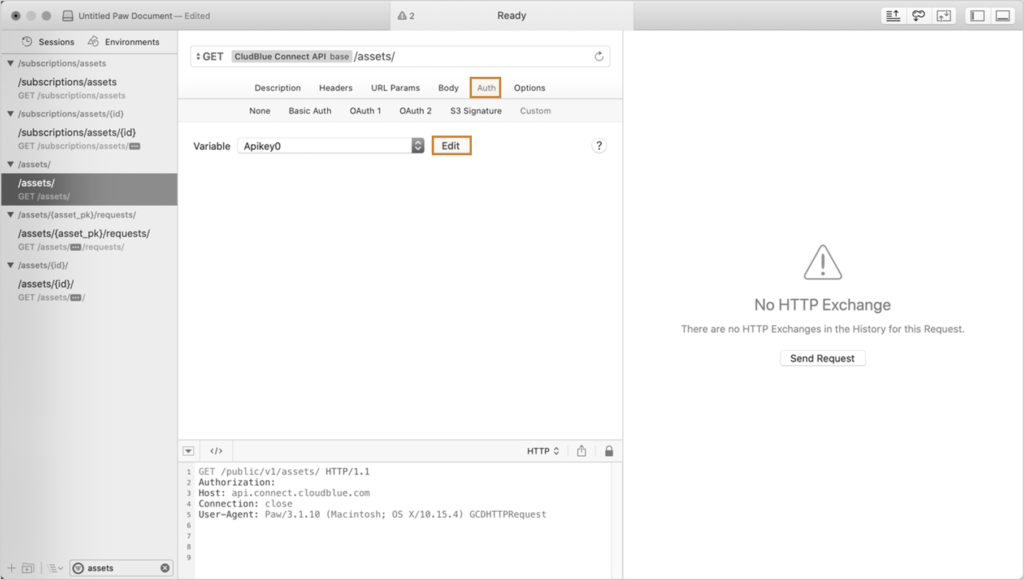 Use the value of the Token acquired in the beginning of this article to set the Apikey0 variable: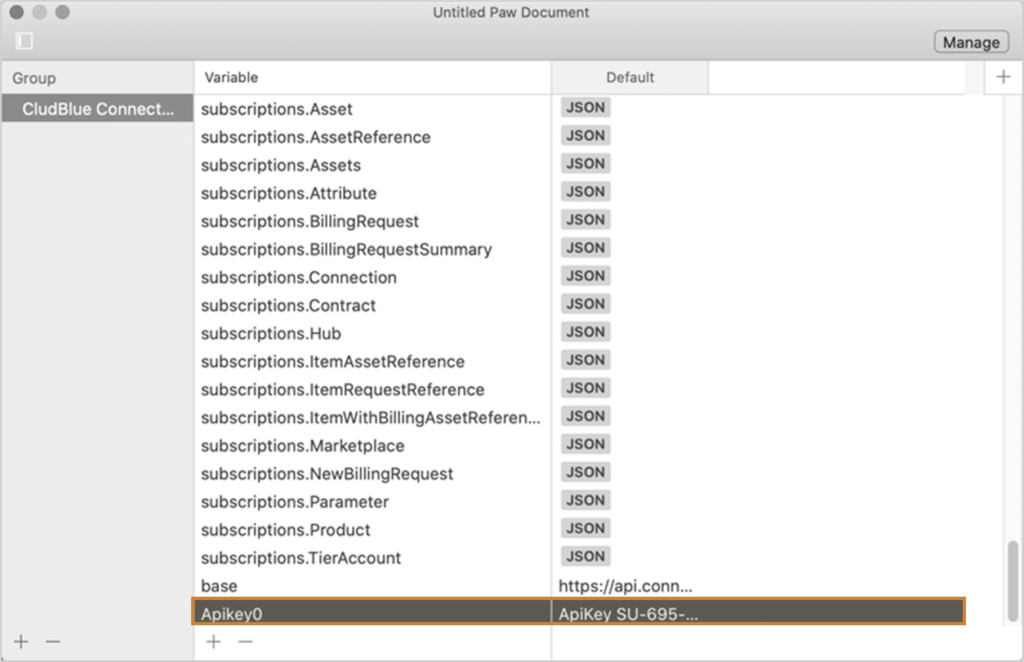 Once set, close the dialog and you're now ready to perform your first call by clicking at the "Send" button as show bellow: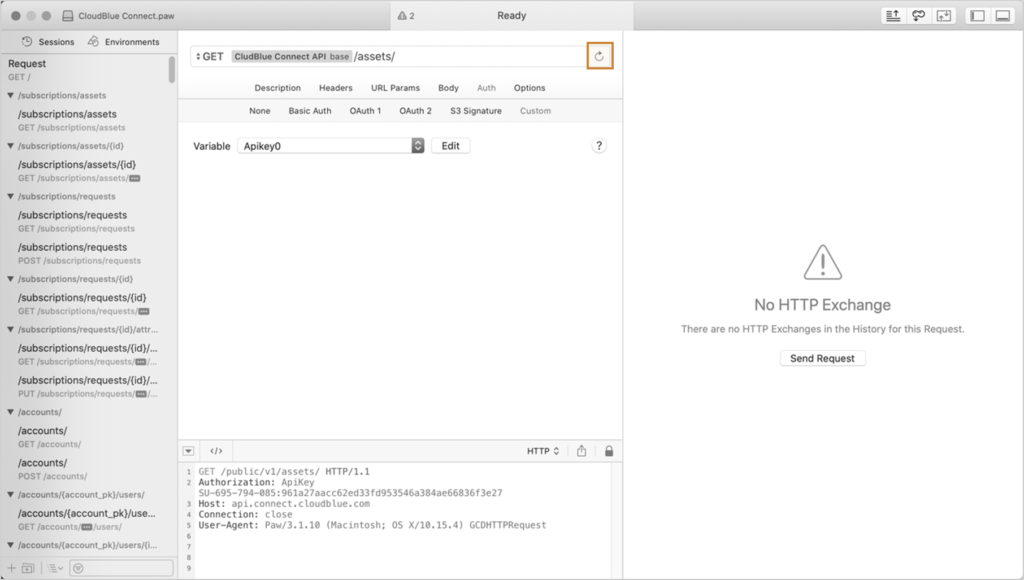 The result of the query will appear at the right side of the Paw window: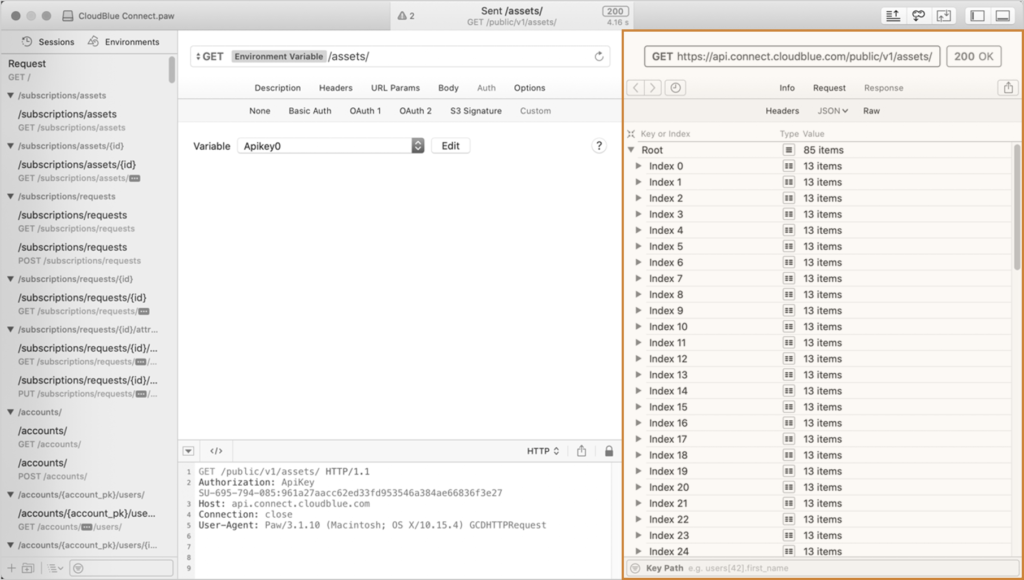 And with this, you should now be ready to proceed with more advanced scenarios like adding URL parameters and working with different collections.
More Information
For more information, please refer to Paw Documentation.