Connect Introduction
What is Connect? Connect is a Supply Management Platform that was designed to work with lots of various systems at the market to implement the following key Supply Chain scenarios:
Contract (Agreement) Flow
Product (Information) Flow
Fulfillment (Fulfillment) Flows
Usage (Consumption) Flow
Connect works like a single instance cloud-based service that was designed to work in a multi-brand environment from day one. Both portals of Connect (Vendor Portal and Provider Portal) support white-labeling as illustrated with the following diagram: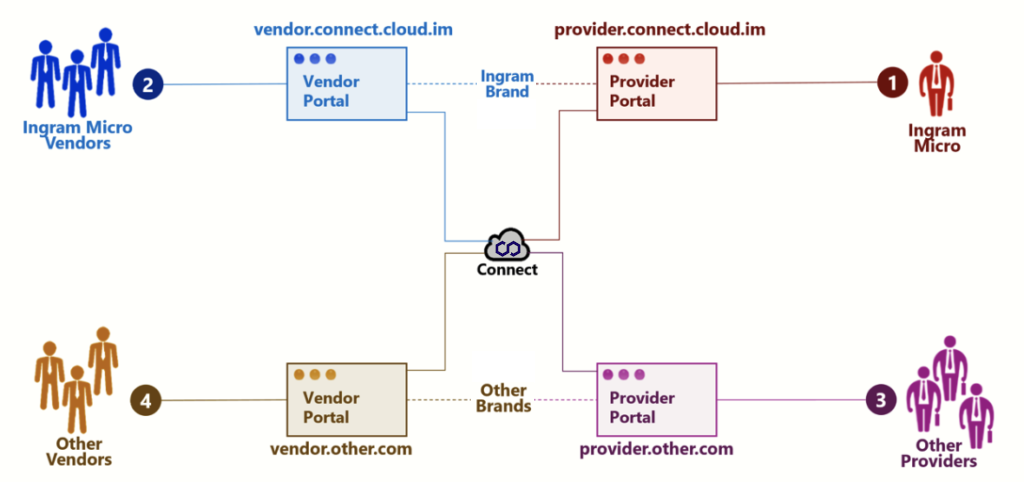 One of the most relevant characteristics is its catalog. With an acceptance agreement, every provider can sell products from every vendor.
Why Integrate Connect to your platform
Connect allows you to work in real time with the transactions generated between the provider and the seller. By integrating Connect and your platform you will reduce your time to market, manual work and errors. It will also increase your productivity and reliability.
The integration will not only be useful in business processes, but also in decision making using alerts and reports.
Another reason to integrate Connect to your platform is the message system. For each transaction, Connect creates a message in the corresponding conversation. Both Vendor and Provider can post a message in that conversation, generating a history of the transaction.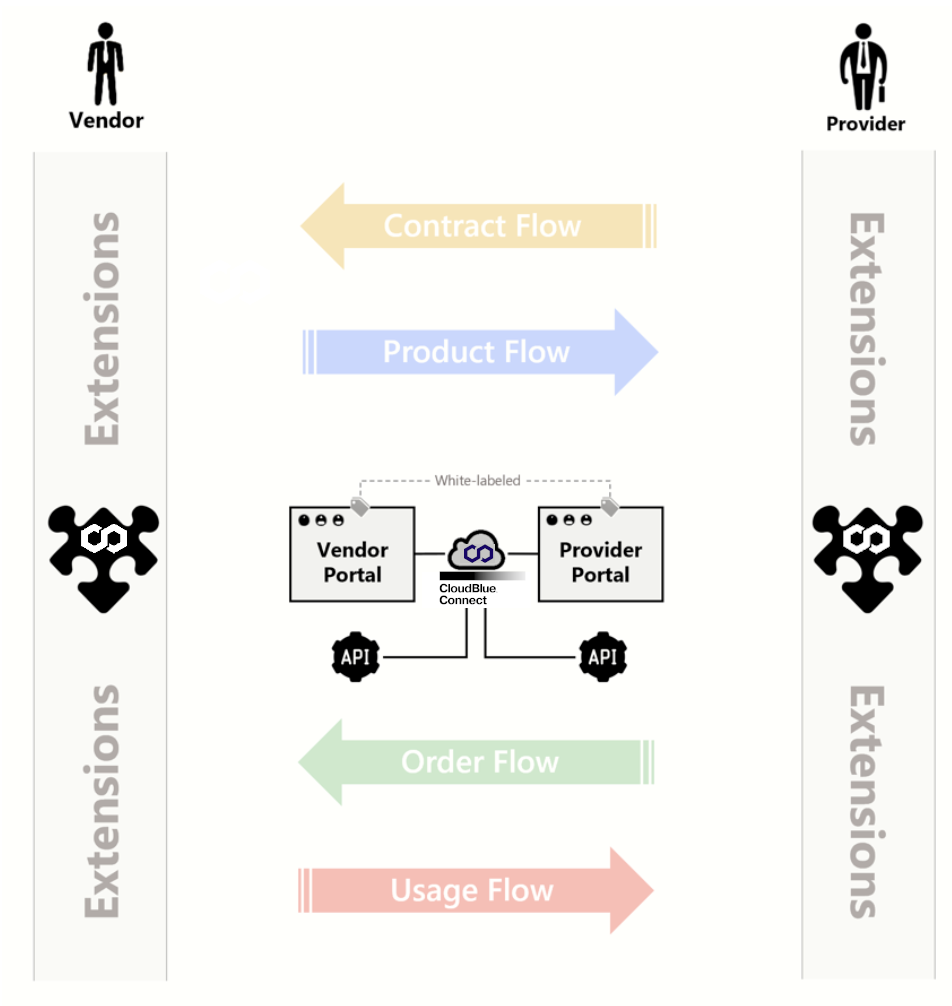 You can integrate Cloudblue Connect to your platform using a set of integrations and tools like:
3rd party Extension Platforms
Cloudblue Connect Pre-build extensions