Zapier is an online automation tool that connects your apps and services. You can connect two or more apps to automate repetitive tasks without coding or relying on developers to build the integration.


Zapier E-COMMERCE connectors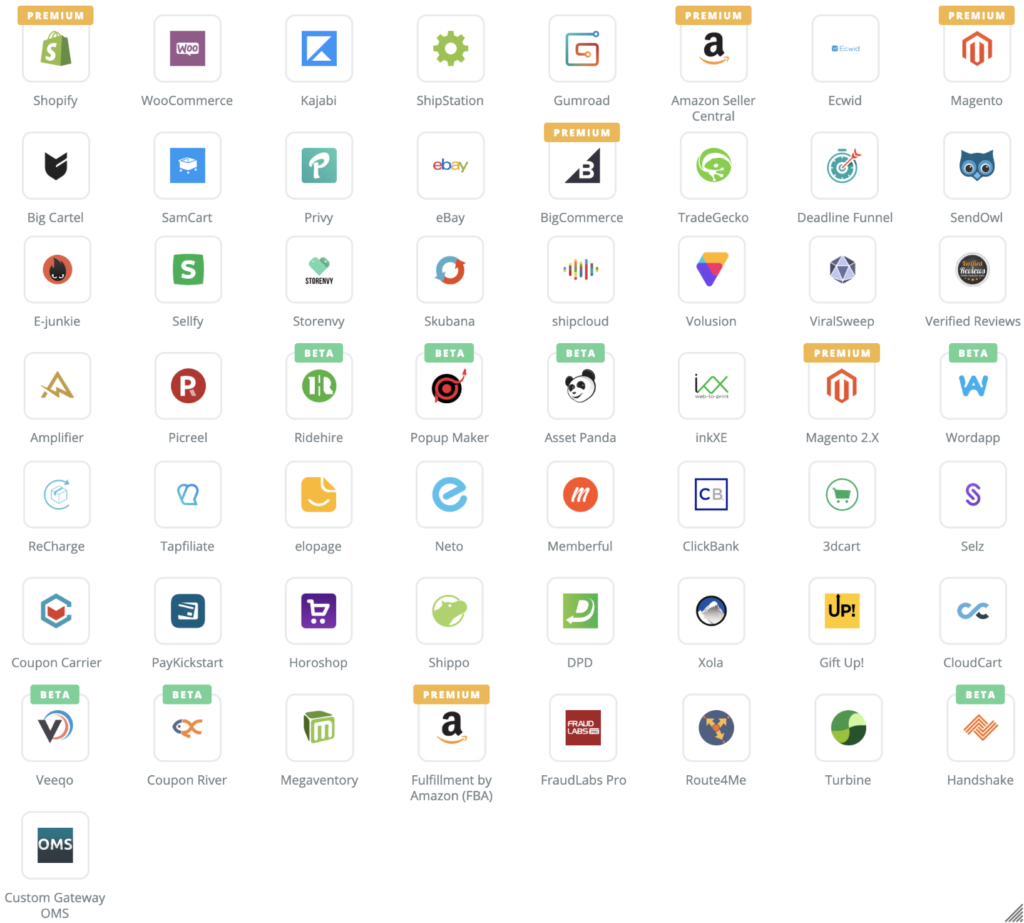 With the objective of facilitate the integration between Connect and the Vendor or Provider platforms, it creates a solution that consists in a set of the integrations based on the Zapier Platform.
Each Zapier Integration is composed by a Zapier App and the configuration called Zap.
The Zap is the implementation between the Cloudblue Connect Zapier App and the Vendor or Provider Platform Zapier App like WooCommerce, SalesForce or Magento.


To make possible the integration between Cloudblue Connect and third party platform, a Zapier APP was developed in the Zapier ecosystem. In this article you will find more information.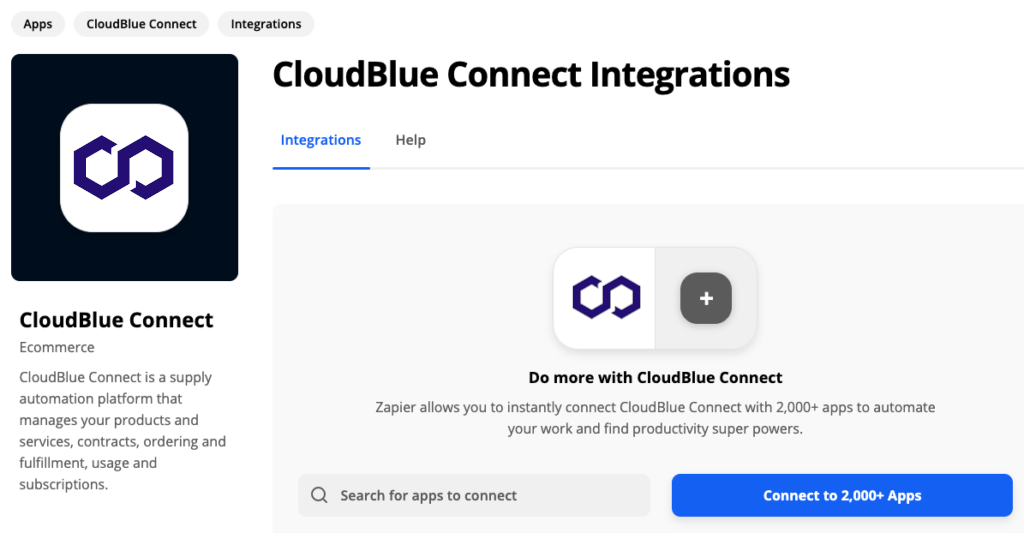 Zapier integrations are far simpler. Instead of a complete application for every part of an API, Zapier integrations are instead a curated set of an API's most important features.
Zapier runs in the background, automatically watching for new or updated items in connected apps then using that data to find, create, and/or update items in apps.
Take Gmail's API for example. It includes API calls to check forwarding and IMAP settings, see the history of a mailbox, undelete messages, and more—along with the more popular options to watch mailboxes for new emails, create new draft messages, and send emails. What should go in Gmail's Zapier integration?
First you should add Gmail authentication, likely using Zapier's OAuth v2 tool to quickly let users connect their Gmail account through a Gmail standard login experience.
Further you should add triggers, the API calls that would tell Zapier when new items come into Gmail. Users would want to watch for new emails, and might also want to watch for new draft emails, labels, and attachments.
Add actions, API calls that let Zapier do something with Gmail. Users would want to send email messages, and likely also want to create new labels and draft messages. You would want to add a search action to find email messages.
Those core features would let users automate their inbox and fit it into their ecosystem of apps. Extra Gmail API calls to see the mailbox history or check IMAP settings wouldn't be nearly as useful, and couldn't fit well into a Zap.
Your app's Zapier integration will be the same. Think through your app's core API calls. Those that surface new data would be great for triggers; if they support lookups and filtering, they may also make great search actions. The API calls to create or update things in your app would make great actions. And the API calls for settings, deleting data, or seldom-used features would likely be best left out—they're not things users would want to automate on a regular basis.