Switch Point
You come here after completing the creation of the product listing request while working as the vendor. Now, it is the provider's responsibility to complete the product flow.
Publish the Product on the Marketplace
1. Locate the request for product listing
In the Listing main page open the Requests tab and find the listing request from your vendor: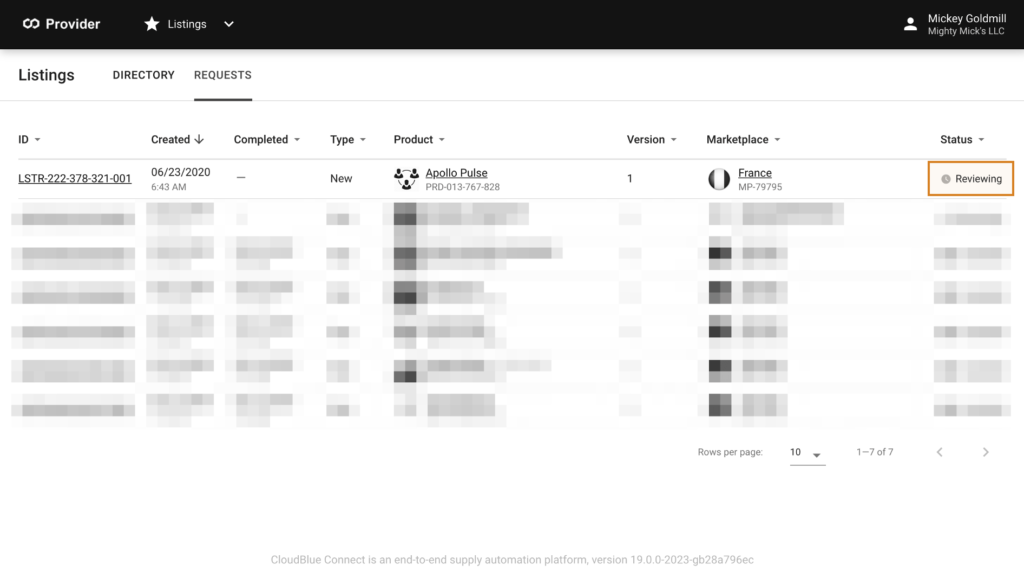 The request status is Reviewing. Click the request ID to view the details.
2. Start the product deployment
Review the Listing Request Details screen: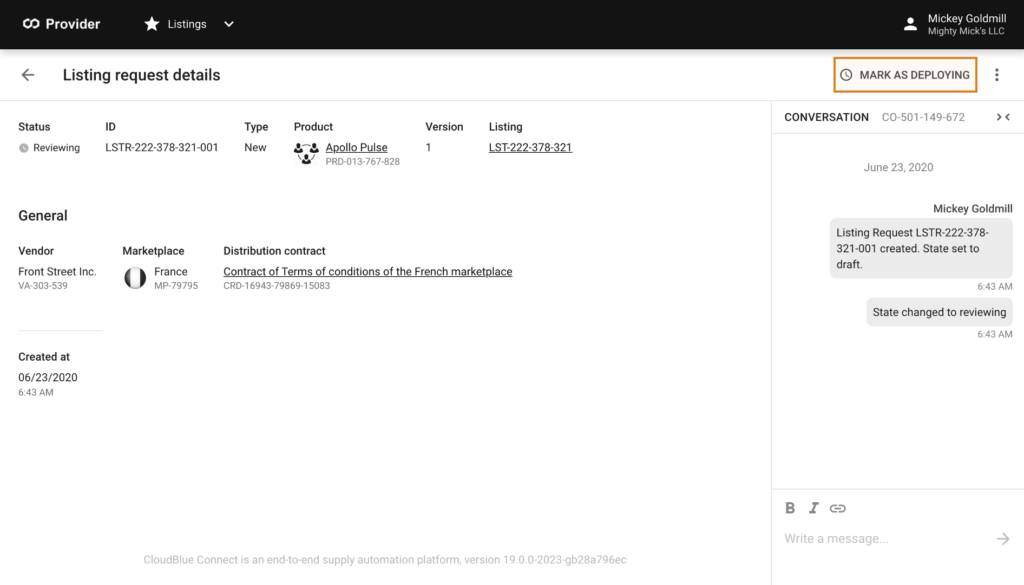 Click Mark as Deploying and start the product deployment on your marketplace. The request status is changed to Deploying.
3. Complete the product deployment
After the product deployment, mark the listing request as completed: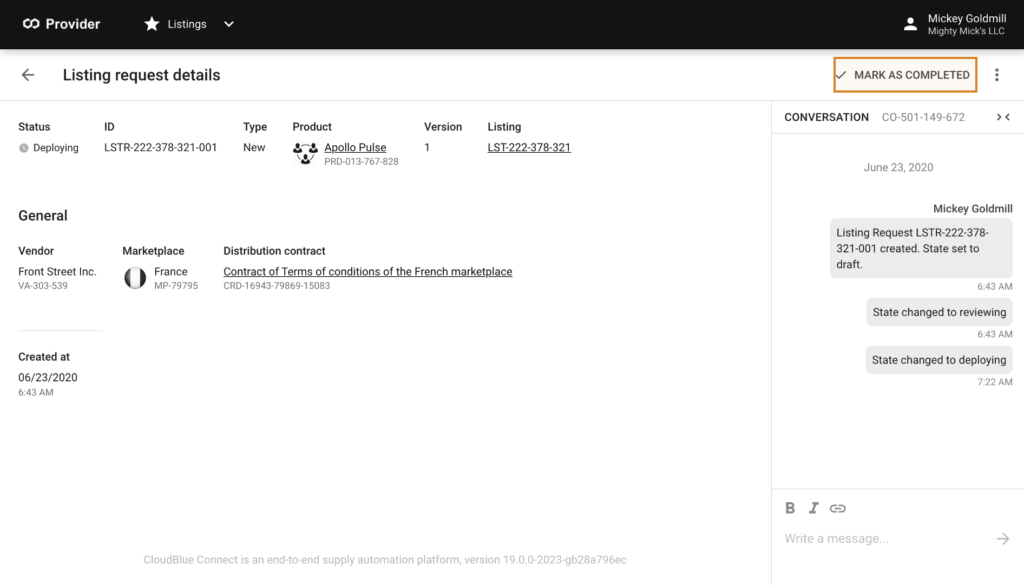 Click Mark as Completed. The request status is changed to Completed.
Conclusion
This is the end of the product flow that you went through from end to end. As the vendor, you created a product with all its settings and then requested the provider to list the product in their marketplace. Finally, in the provider role, you completed the product deployment and marked the listing request as completed.
Continue working as the provider to request the product that you exposed to a marketplace. Follow instructions in Ordering a Product.