Switch Point
You switch here from the Provider Tutorial after creating a program contract in the Provider Portal as described in Invite your vendor. You start this step using an activation link of that contract.
Sign the Program Contract
1. Access the activation page
Paste the activation link to your browser address field to access the contract activation page: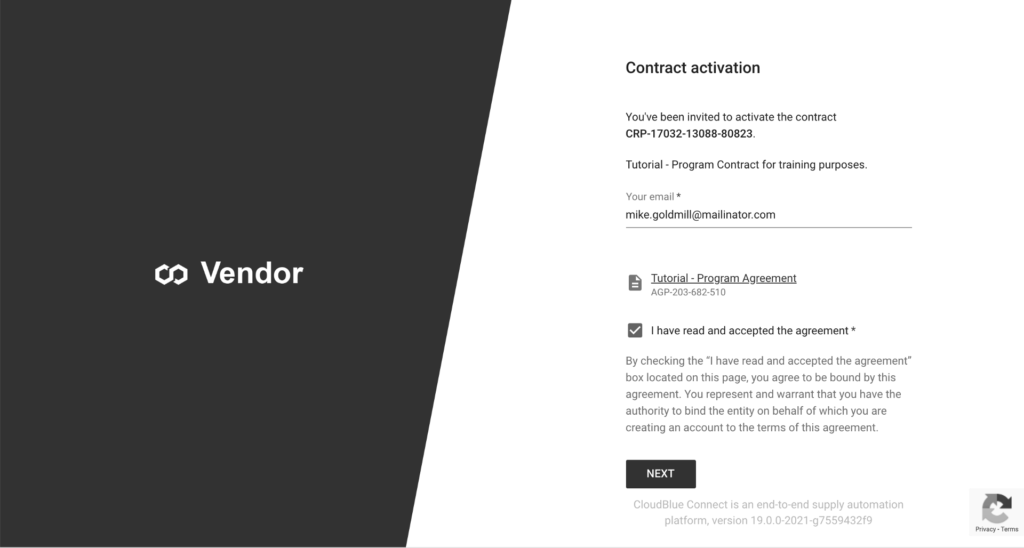 Your email: Enter your email address that can be the same that you use to work in the Provider Portal.
As a vendor, read the program agreement and confirm that you have read and accepted the agreement.
Click Next.
2. Require a new account
In the Choose account page, select Create new account: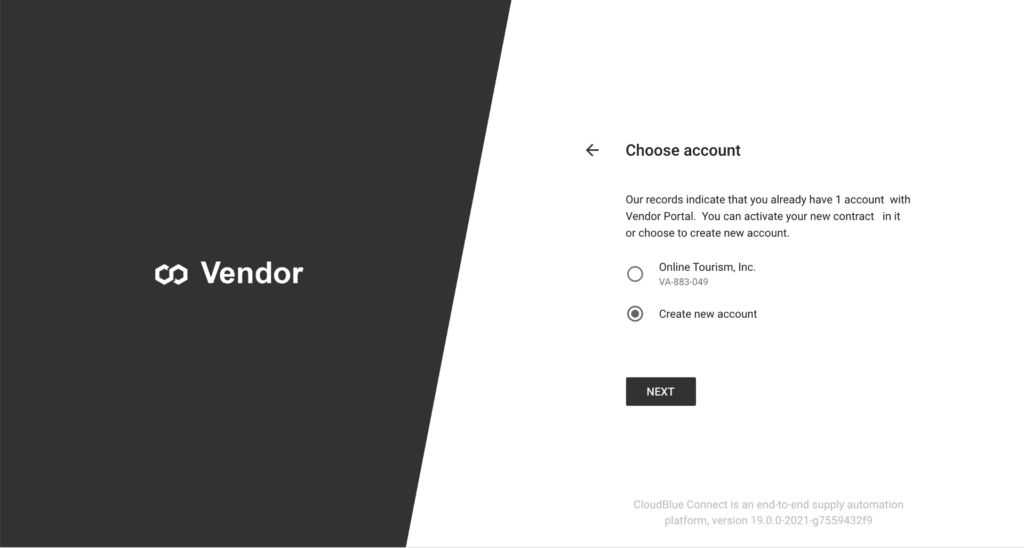 Click Next.
3. Enter the account name
In the Create account page, enter the account company name: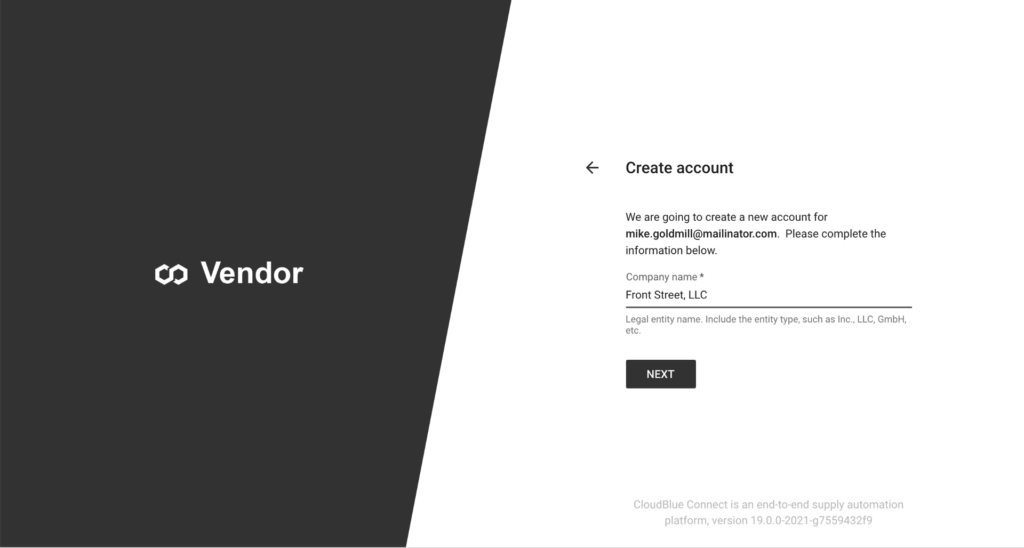 Click Next.
4. Activate the contract
In the Activation page, read the general information about the contract and the company name: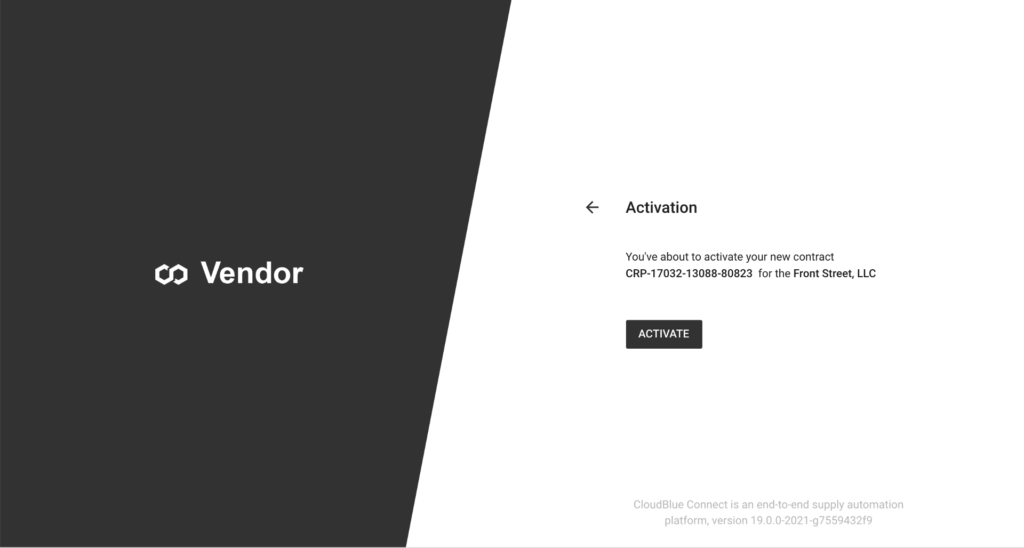 Click Activate.
5. Proceed to the Vendor Portal
In the final step, get confirmation about the successful completion of the process: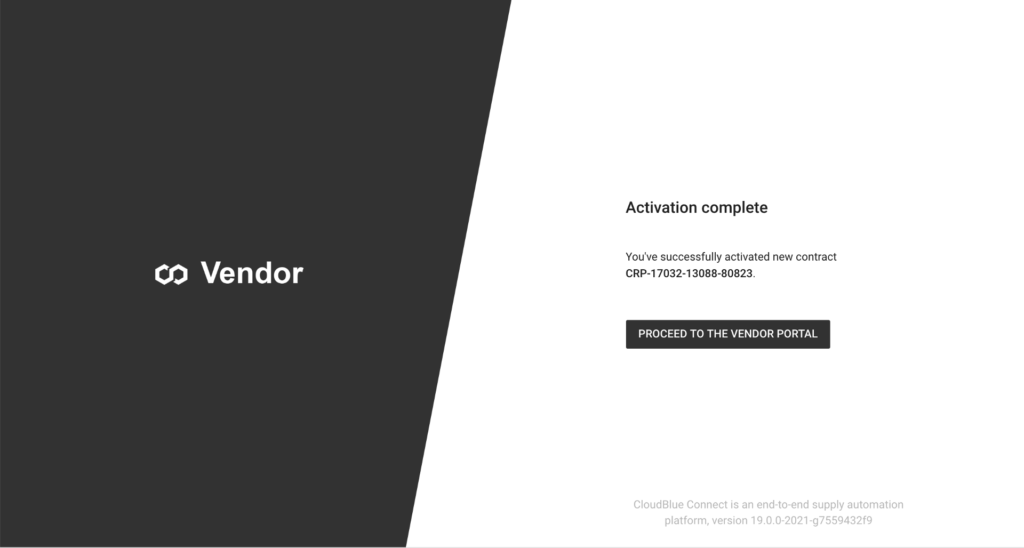 Click Proceed to the Vendor Portal.
Finally, you get access to the Vendor Portal to represent the new vendor called "Front Street, LLC." Keep this tab in your browser open in order to switch to this portal according to the tutorial track.
Sign the Distribution Contract
1. Locate the distribution agreement
In the Vendor Portal, navigate to the Agreements module: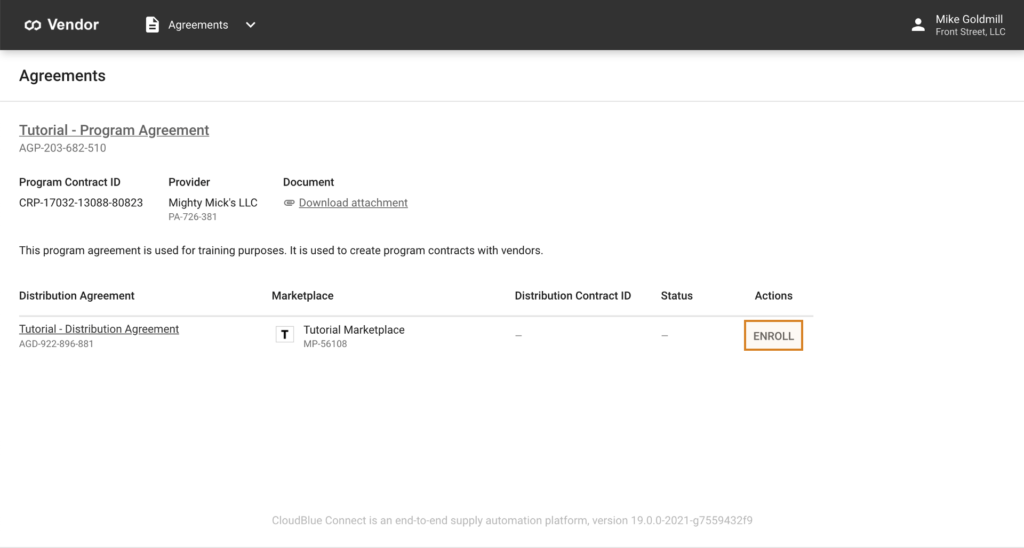 For this new vendor, there is only one program agreement, and inside it, there is a distribution agreement. Click Enroll to start the enrollment process.
2. Accept the distribution agreement
In the pop-up window, read the agreement document: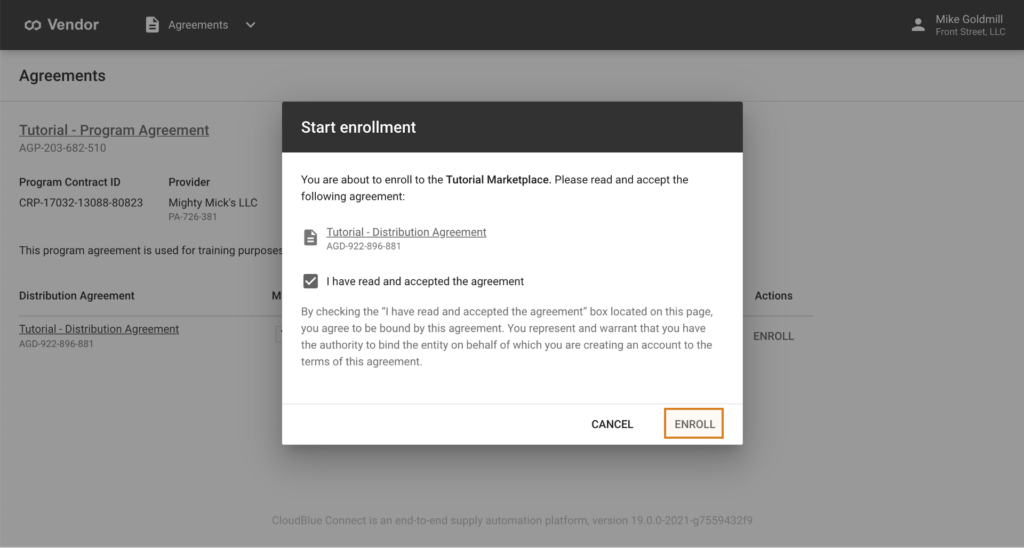 Confirm that you have read and accepted the agreement and then click Enroll.
3. Review the contract state
After the previous step is completed, you have a new contract whose state is pending: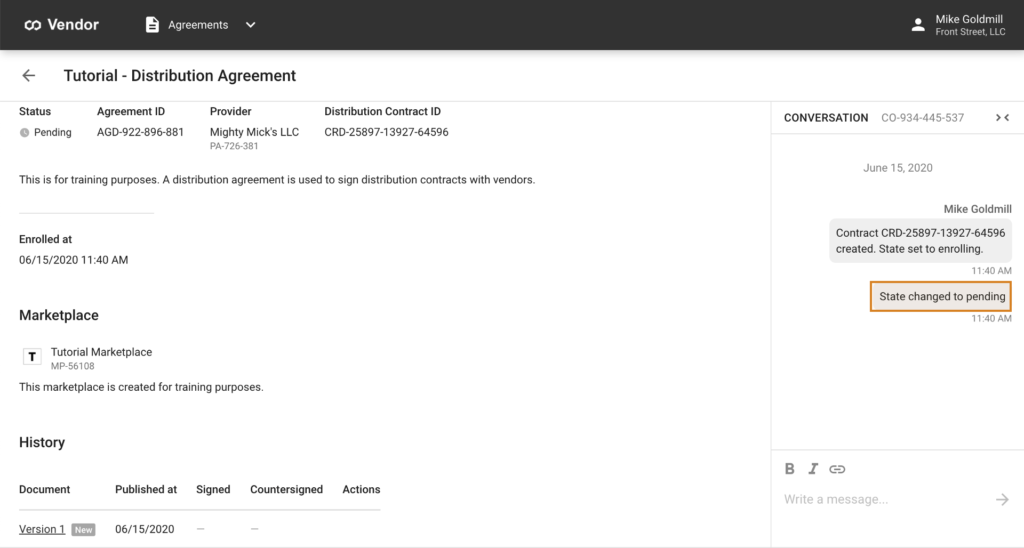 Switch Point
The new distribution contract is pending the provider's confirmation.
Switch back to the Provider Tutorial and follow the Sign the Distribution Contract instructions there.