Switch Point
You come here after the provider requested the product for a customer as instructed in Ordering the Product in the Provider Tutorial.
Process the Fulfillment Request
The request processing is similar to the Fulfill the Product Request process that you tested during the product preview. This time you are assumed to enter real-world data.
1. Locate the fulfillment request
In Assets main page of the Vendor Portal, open the Requests tab and find the pending asset request: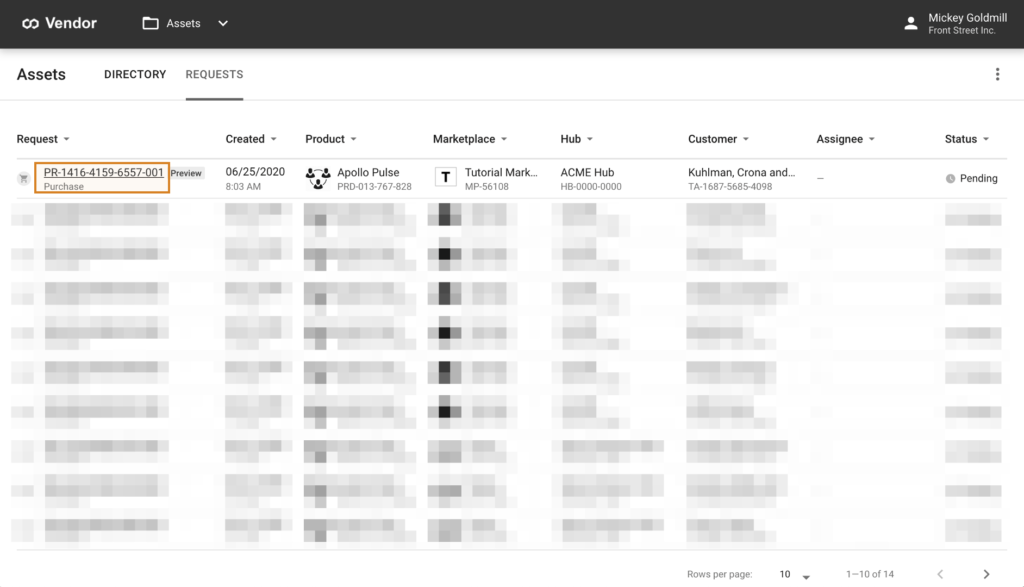 Click the link to the product request.
2. Review the request
The Request Details view displays the following properties:

The Items tab holds the information on the ordered items.
The Parameters tab contains a list of configured product parameters.
The Tiers tab displays the customer and reseller properties.
3. Locate the product parameters
On the Parameters tab, find the product parameters: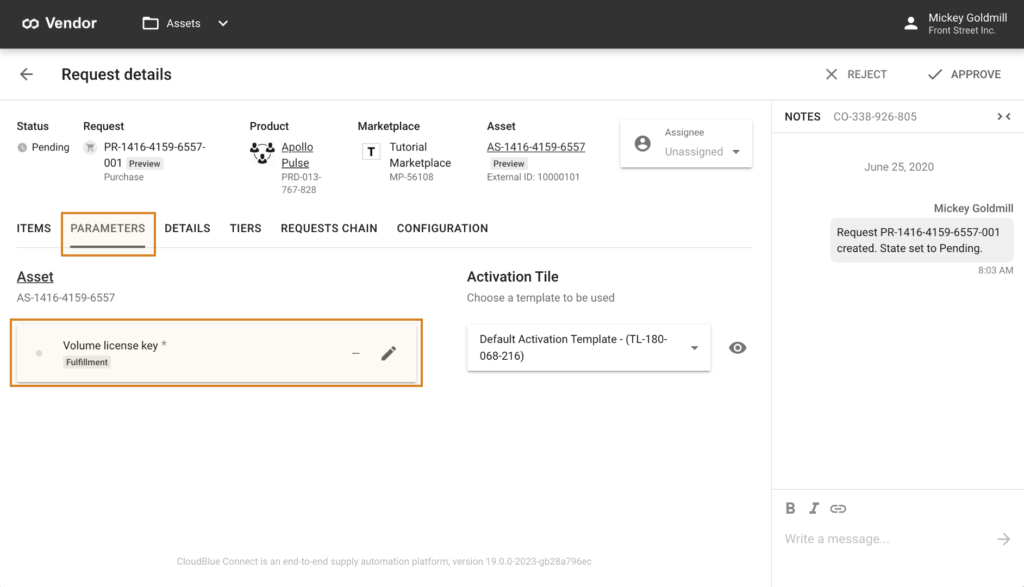 Click the Edit icon next to the "Volume License key" string.
4. Specify the product parameters
In the pop-up window, fill in the required field: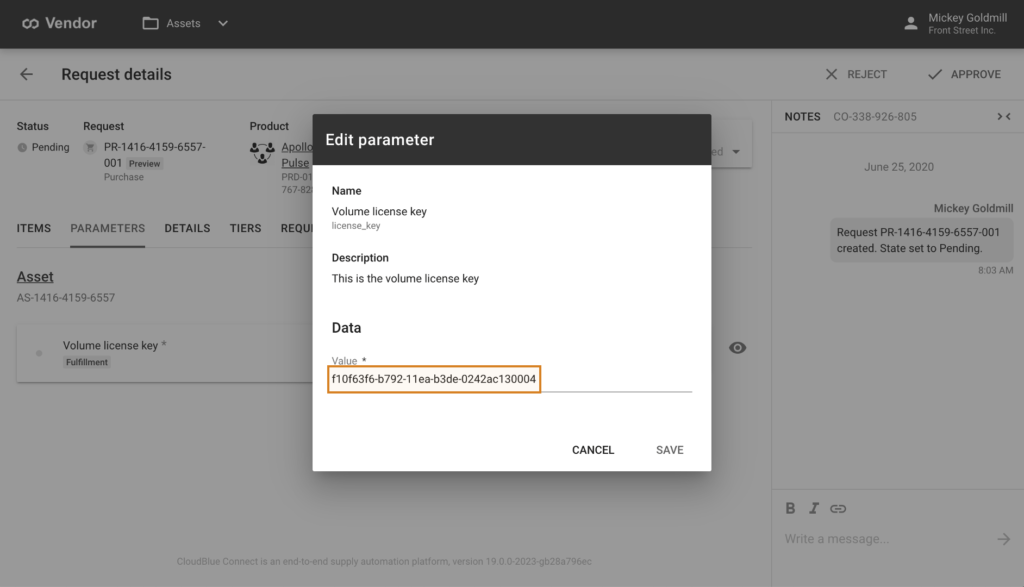 Enter the license key and click Save.
5. Approve the request
On top-right of the Request Details screen, click Approve and in the pop-up window click OK to confirm the approval.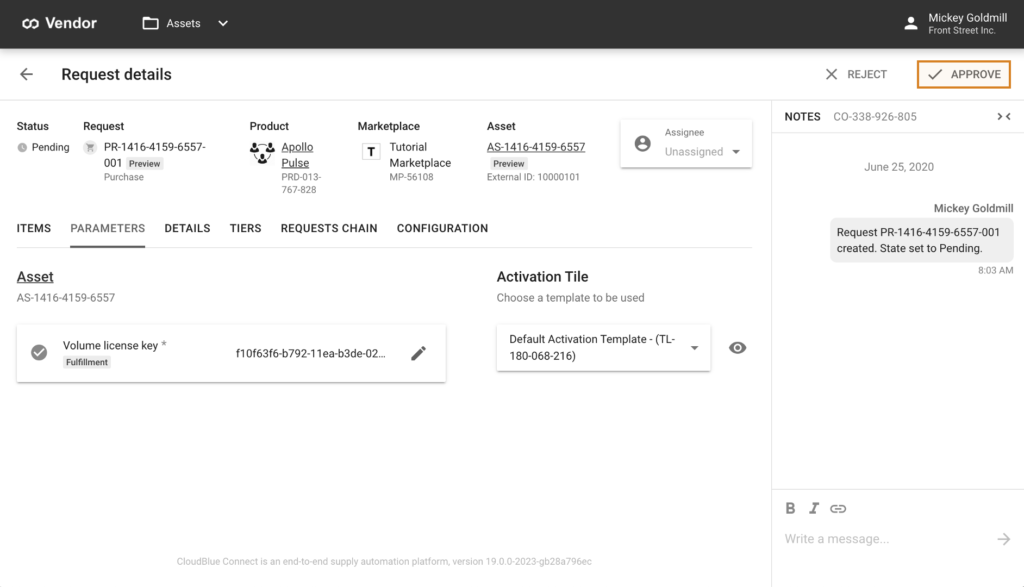 The request status changes to Approved.
6. Verify the asset status
Click the asset ID to return to the Asset Details screen: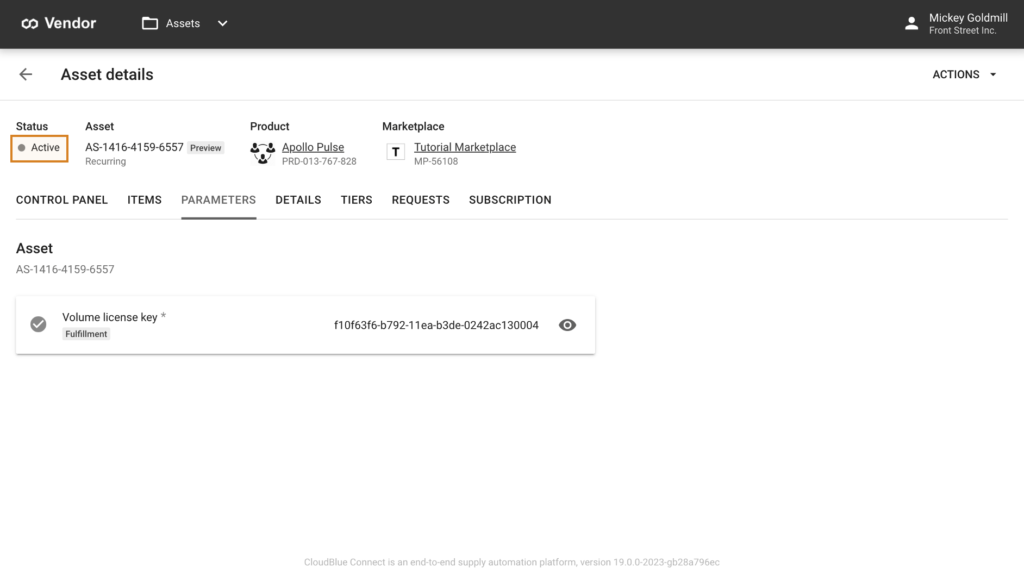 The asset status is Active now.
Switch Point
After approval of the request, the Provider receives a notification; the asset request status in the Provider Portal changes to Approved, and the asset status changes to Active. Go to Verify the Product Request Fulfillment in the Provider Tutorial to ensure this.
Conclusion
You went through a simple product request fulfillment process. After this process, the customer that requested the product receives the generated license key that they will use when getting access to the vendor service.