The Contracts module enables providers and vendors to sign and manage business contracts based on corresponding agreements.
Data Model
Using this module, providers and vendors can create, view, and manage business objects of the following types: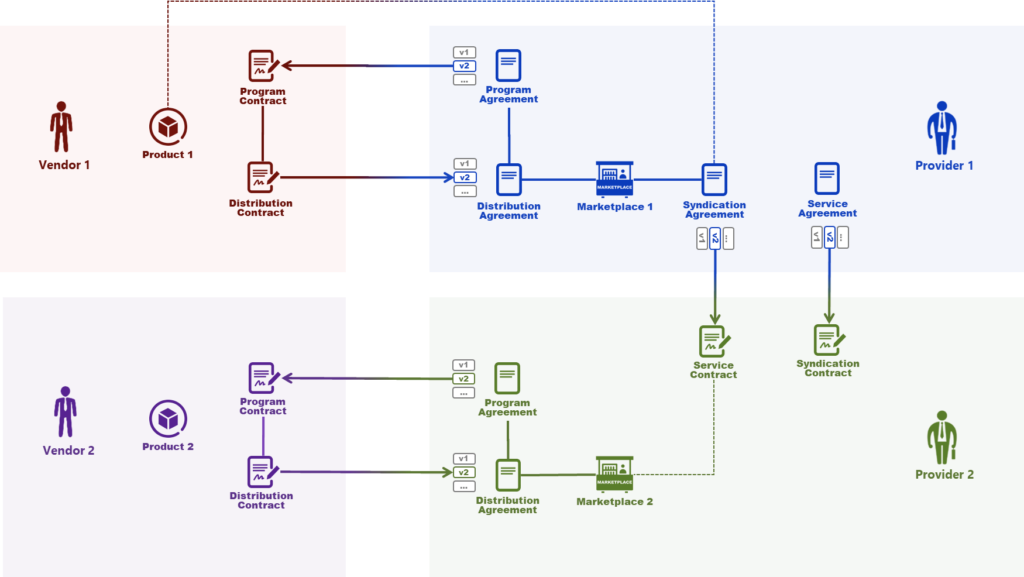 NOTE: Every contract type in the above list is based on a corresponding agreement type. A provider can use an agreement to establish several contracts of the corresponding type.
Portals
The Contracts main screen for vendors and providers looks similar, though only providers are allowed to create new contracts.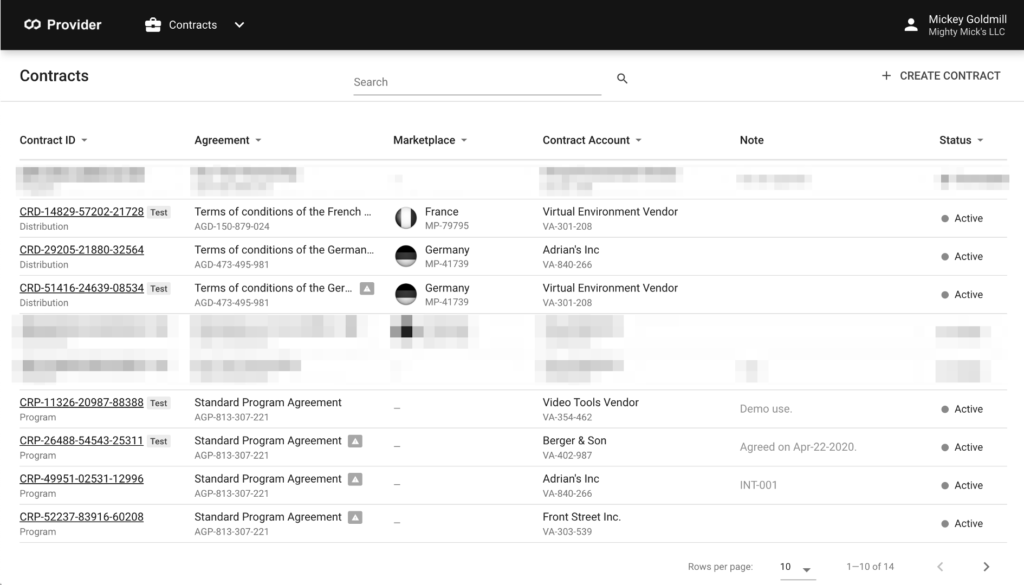 In the above list, a provider finds general contract information:
Contract ID: a unique ID that the platform assigns to a particular contract
Agreement: a reference to the associated agreement
Marketplace: for a distribution contract, the reference to the associated marketplace
Contract Account: the partner of this contract
Note: an internal note added to the contract by the provider
Status: the current state of the contract
To narrow down a list of contracts, a provider or vendor can use search patterns as generally described in Data Grids.