Reviewing Reports from Vendors
When the vendor submits the usage report and transitions it to the status Pending, the provider can access and download the spreadsheet for validation.
The file available for provider download contains more information than the one provided by the vendor to help the provider validate the file. The provider will have access to the following additional columns:
| | |
| --- | --- |
| Column Header | Description |
| item_name | The display name of the item as provided by vendor on the product definition, for example "Gold seat" |
| item_type | in this column we can see if an item is PPU (pay-per-use) or reservation |
| item_unit | exposes the unit of measure of the item, for example "licenses" |
| item_period | exposes the billing period for the item, it can be one time, monthly or yearly billing. Please see that this is not commitment time but rather exposes how often vendor bills for this item to the provider |
| asset_id | unique identifier of the asset on Connect platform |
| asset_external_id | identifier of the asset on the commerce system, this value shall be easily identified by a provider |
| customer_account_id | customer account identifier on the commerce system |
| customer_company_name | customer account name as defined on last request sent by commerce system |
Following the review, provider can accept it or reject the report: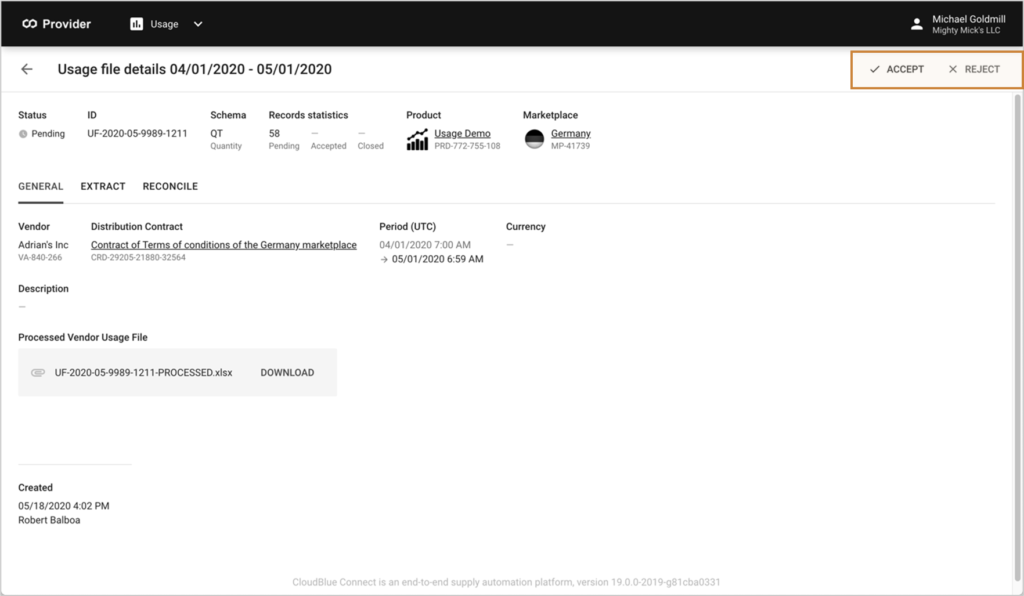 In case of rejection, providers provide a reason that can be seen by vendors for further processing.
In case of acceptance, the report becomes available for propagation to the Provider systems.
Acceptance Automation
Providers have 3 ways of accepting reports from Vendors:
Manually using Provider Portal
Using API by creating some Custom Script
Using Automation Rules of the Provider Portal
The latter options allows Providers to specify simple processing rules that will automatically accept or reject Usage Report from the Vendor: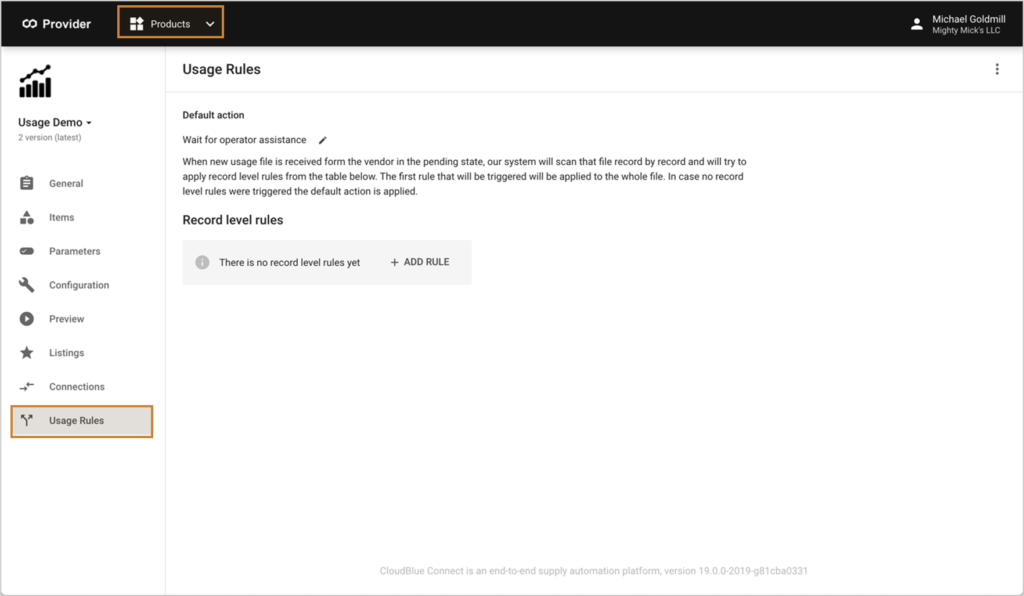 Usage Rules can be configured at the Product Details > Usage Rules page of the Provider Portal.
Extracting Data
Once a usage report has been accepted, providers can extract usage data to their systems per hub: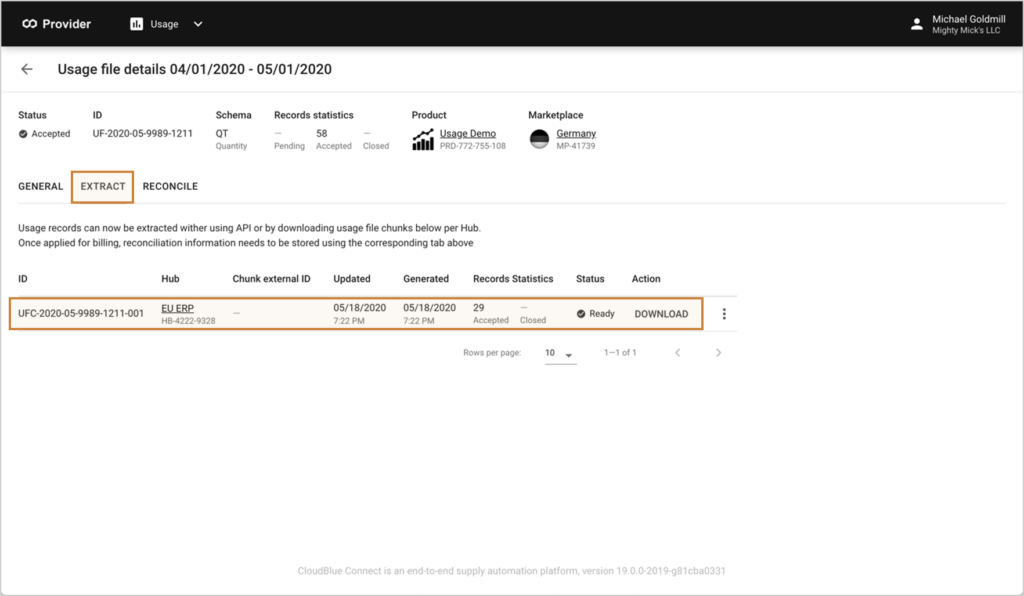 For systems that are integrated with CloudBlue Connect in an automated way, records are automatically extracted using either record-level API calls or bulk file export.
Reconciling Data
Once usage data has been used for billing, corresponding records need to be marked as "Closed" in the Usage Report file for the end-to-end reconciliation. This could be achieved either through API or by uploading reconciliation report manually in the Provider Portal: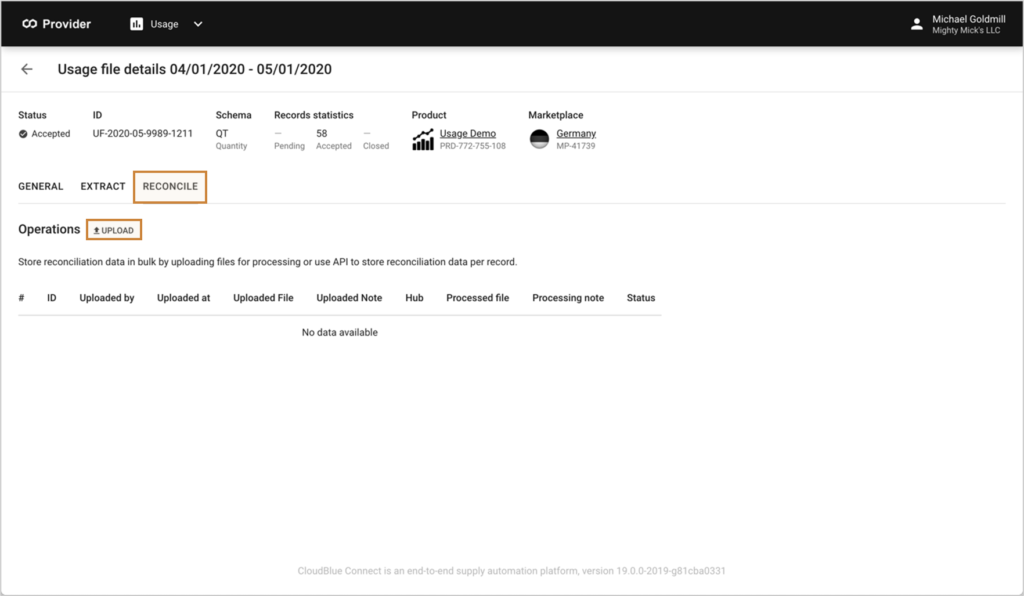 Reconciliation file structure is similar to the extraction file with 2 additional columns: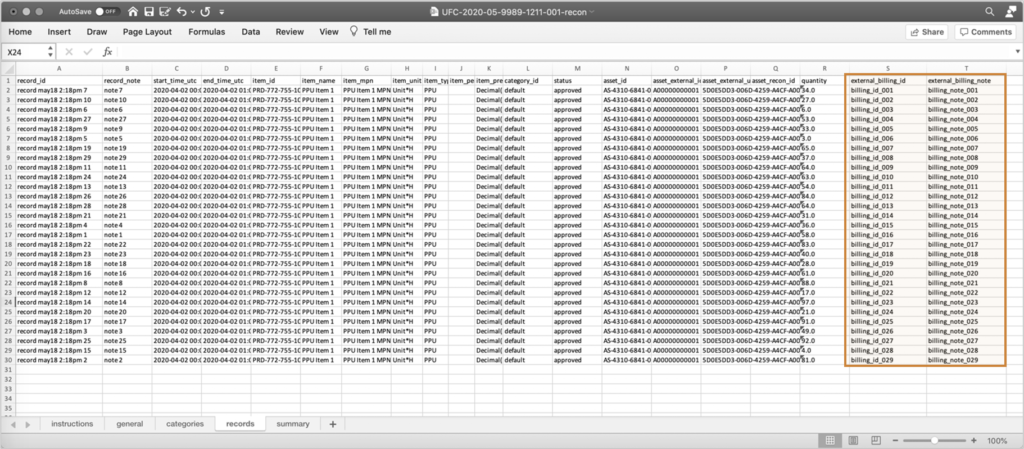 external_billing_id – any string value that would allow to reference relevant billing object (invoice, order, etc.)
external_billing_note – any additional data that might be useful for the reconciliation
Once Reconciliation file is uploaded and processed, statistics of the Closed records will be updated to reflect how many records were closed: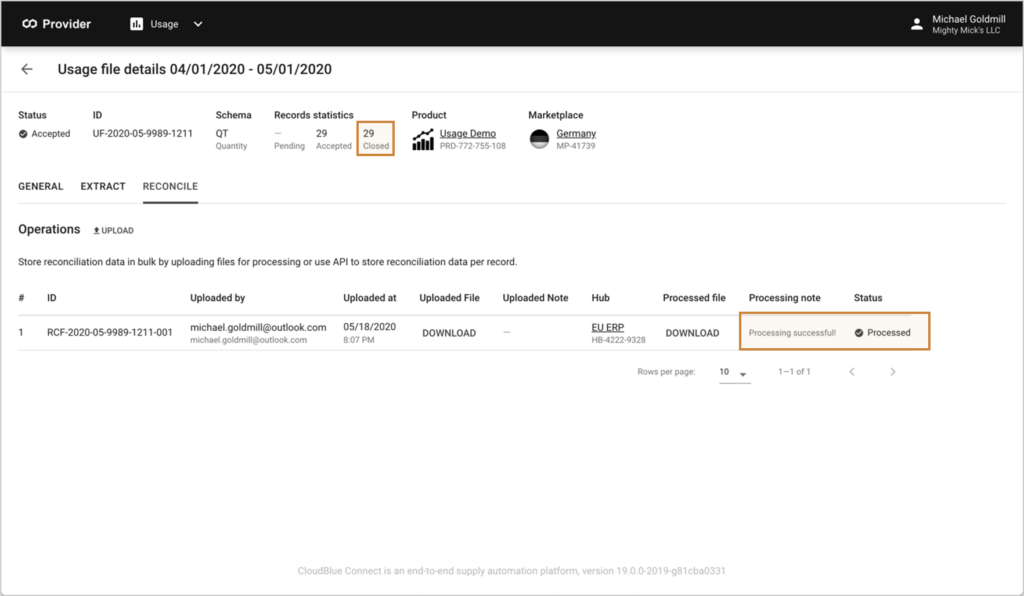 Once all records are closed, the whole usage file will be marked as closed.