Connect SDKs are a set of tools that provide native bindings on top of the REST API into various programming environments as schematically illustrated by the following diagram: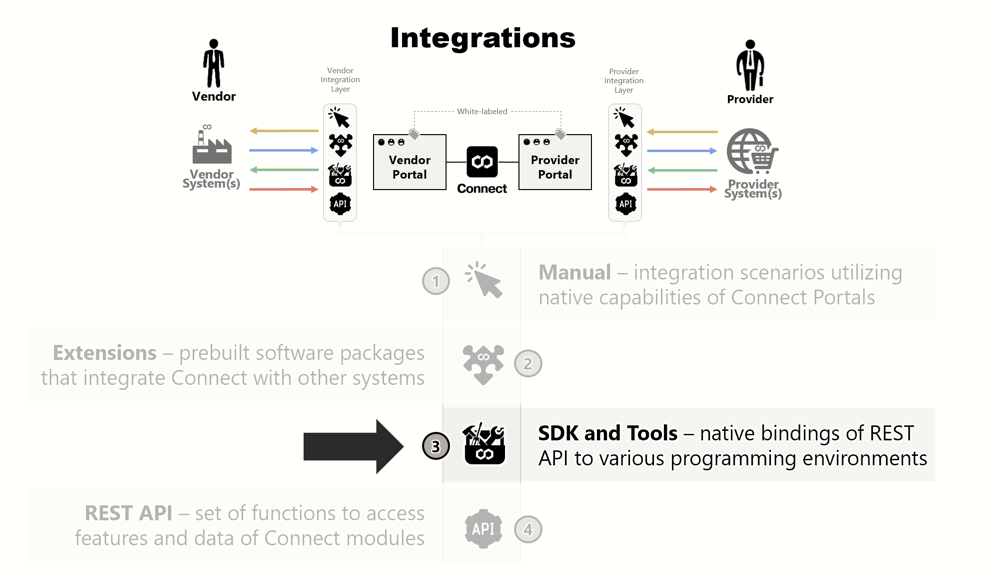 While it's always possible to integrate using our REST API directly, it is often simpler to use one of our SDKs rather than implementing various routine tasks when working with API directly. Many of our Extensions are built using one of our SDKs.
You might also like to visit CloudBlue GitHub account (https://github.com/cloudblue) to see various additional open-source tools that are available there to make your work with the CloudBlue Connect platform more efficient.