CloudBlue Connect is the system that automates the relationship between Vendors, Distributors, Resellers, and Customers.
CloudBlue Connect implements some of the key scenarios, as summarized with the following diagram: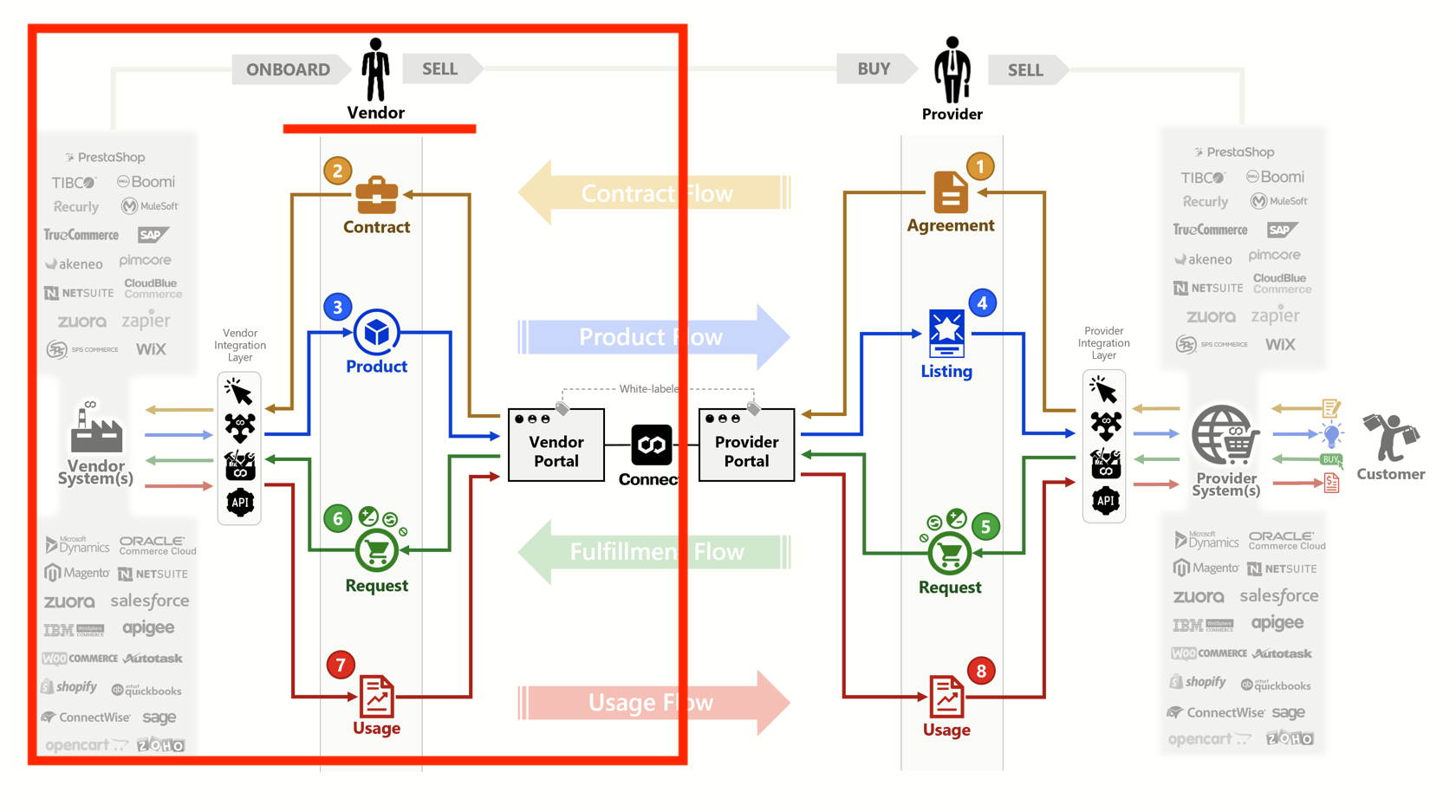 What is a Vendor? A person or organization that owns and operates a cloud service.
The vendor provides the product or service that is sold by the Provider to the supply chain.
The flows that the Vendor platform cover are
Contract
Product
Fulfillment
Usage
Integration: Most of the Vendor System Platform has an API to integrate his platform with Cloudblue Connect. In this article, it's defined as an example of how might be a definition of the API Vendor System Platform. Each workflow is linked to a functional API example developed in Apiary.io
Apiary.io is a web-based repository for API documentation that also includes server mocking, code samples, automated testing, and GitHub sync. It's free for most needs including both public and private API documentation.
In the apiary examples are implemented the business processes of the flow, are not implemented additional flows like authentication.