The Connect API requires API clients to authorize their HTTP requests through the Authorization header carrying a unique security token as the ApiKey argument. The Extensions module enables providers and vendors to generate such a token for every API client they want to use.
API Endpoint
On the General tab of the Extensions main page, you can find the Connect API endpoint URL:


This is the base URL to be used by all API clients interacting with Connect. Most examples in Connect documents omit this prefix for brevity. For example, to get a list of agreements, a sample request in documents looks as follows:

GET /agreements/

The above short call actually means:

GET https://api.connect.cloudblue.com/public/v1/agreements/

Creating API Tokens
To create an API token in Connect, a provider or vendor must go through the following steps using the Extensions module.
1. Start creating a token
On the Extensions main page, navigate to the Tokens tab and click the Create Token button on the top-right corner: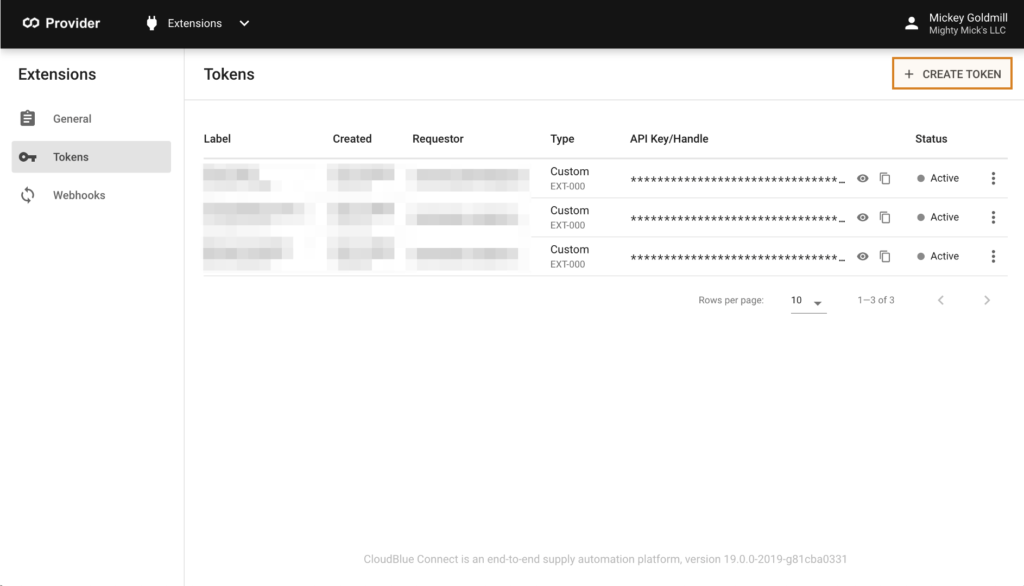 2. Specify the token properties
On the pop-up screen, specify the token properties: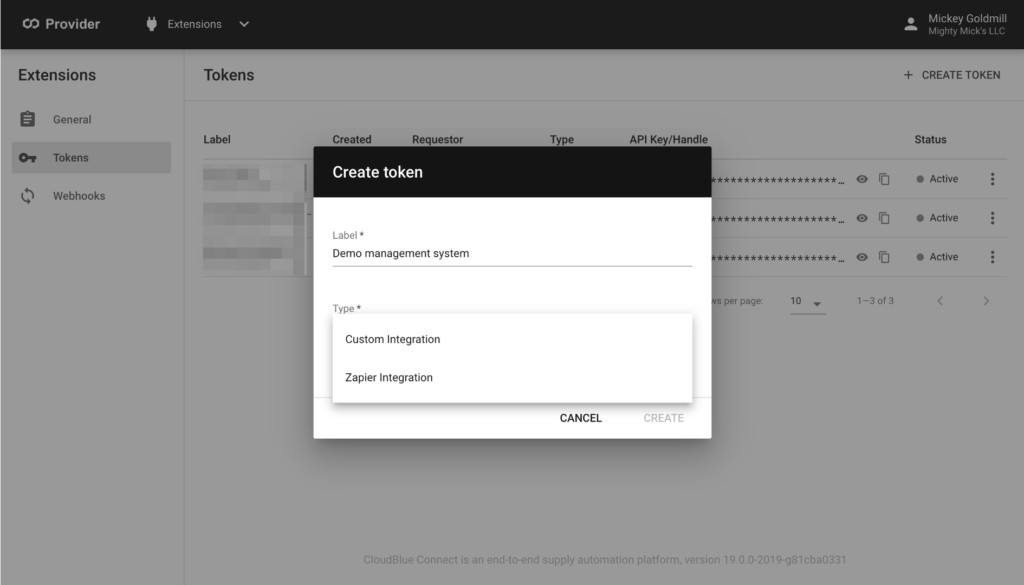 Label: enter a short descriptive name to distinguish this token from others.
Type: from the drop-down box, select one on the following:

Custom integration: select this If you will use your token for an API client other than Zapier.
Zapier: select this if you will use this token to integrate Zapier with Connect.
3. Complete token creation
Click Create to complete creation of the API token: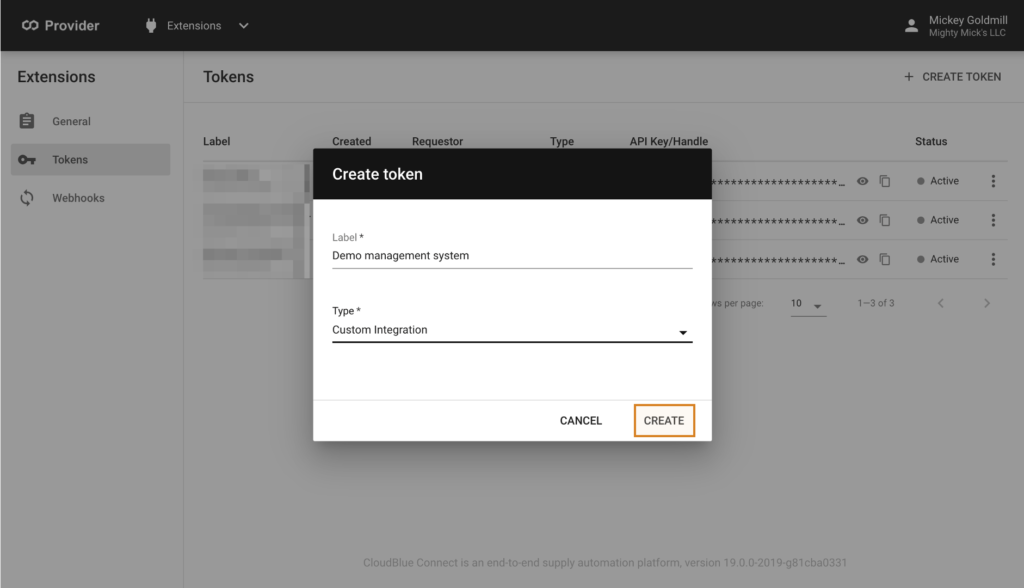 Token Management
In the list of API tokens, a token owner can watch and manage their API tokens.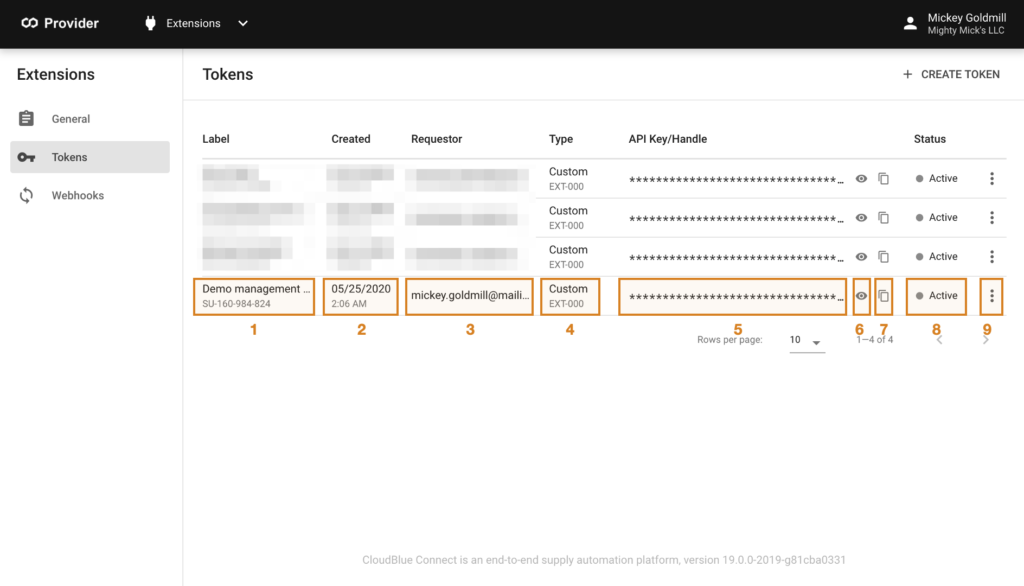 The numbered parts of an API token the above image are used for the following purposes:
Label displays the API token label and internal ID.
Created displays the date and time when the token was created.
Requestor displays the email of the Connect user who created the token.
Type specifies whether the token is custom or created for Zapier.
API Key/Handle is the value to be used in the Authorization header of requests that the corresponding API client will be sending to Connect.
The Eye icon is used to show or hide the API Key/Handle value.
The Copy icon is used to copy the API Key/Handlevalue to the clipboard.
Status indicates the current status of the token.
The "…" (vertical ellipsis) menu provides the option to delete the token. The deletion needs to be confirmed in an additional popup.
Using API Tokens
To use a particular API token for Connect API authentication, copy the API Key/Handle value from the corresponding API token and use it in the HTTP Authorization header of API requests as in the following example (the ApiKey value is cut for brevity):

GET /agreements/
Authorization: ApiKey SU-160-984-824:8c8e87f858cb70370

For more details about the Connect API, refer to REST API.