A syndicate is a self-organizing group of individuals, companies, corporations, or entities formed to transact some specific business, to pursue or promote a shared interest.
In Connect, syndication agreements and contracts based on them enable providers to promote certain vendor products through marketplaces of other providers.
Data Model
This document is focused on syndication agreements and based on them syndication contracts.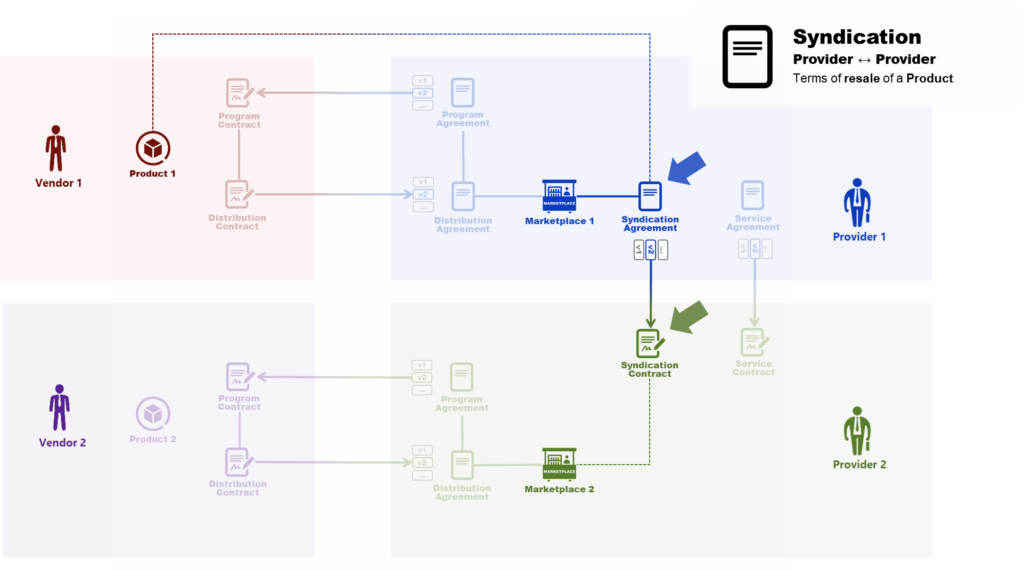 As displayed in the above diagram, Provider 1 uses a distribution contract with Vendor 1 and a syndication contract with Provider 2 to resell Product 1 through two marketplaces, one owned by Provider 1 and the other owned by Provider 2.
Creating Syndication Agreements
To create a syndication agreement, a provider goes through the steps described in the following sections.
1. Start creating an agreement
On the top-right corner of the Agreements main page, click Create Agreement.
2. Enter the agreement parameters
In the pop-up window, enter the following parameters: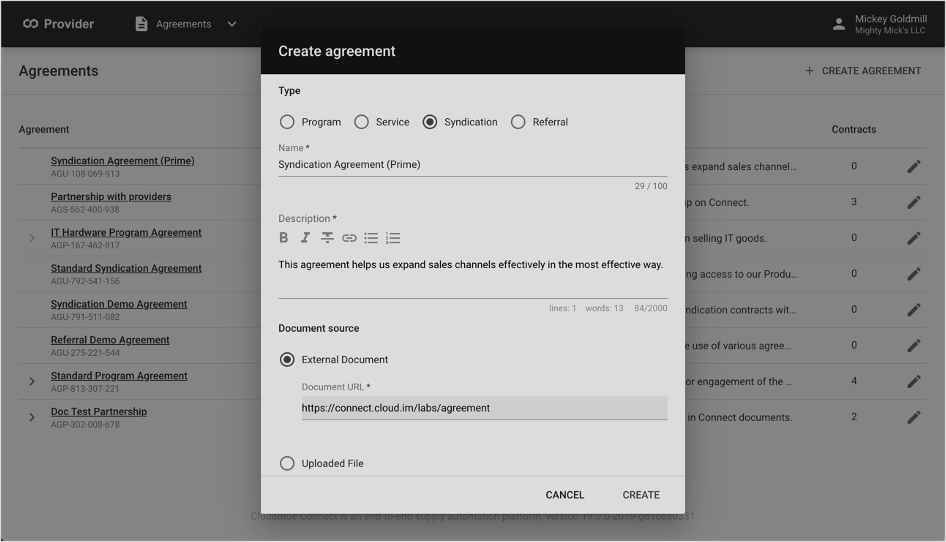 3. Finalize agreement creation
Scroll down the pop-up window and select Activate version if you want to manage the agreement versioning: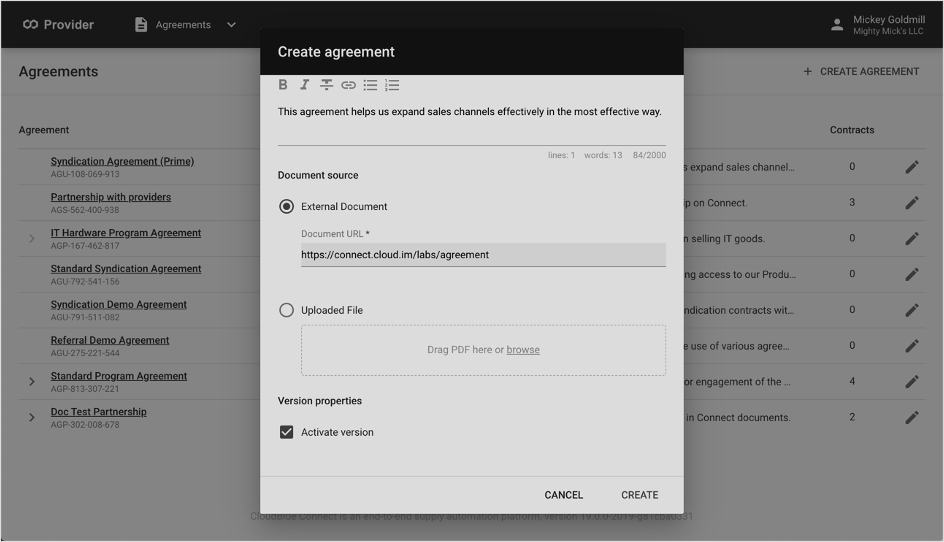 Click Create.
The new agreement is displayed in the agreement list on the main page.
Onboarding Partners to a Syndicate