Vendor Portal
Vendors can manage their product listings by accessing the Listings management module. Any listing-related operation starts from the "Manage Listing" action button located at the top right side of the screen: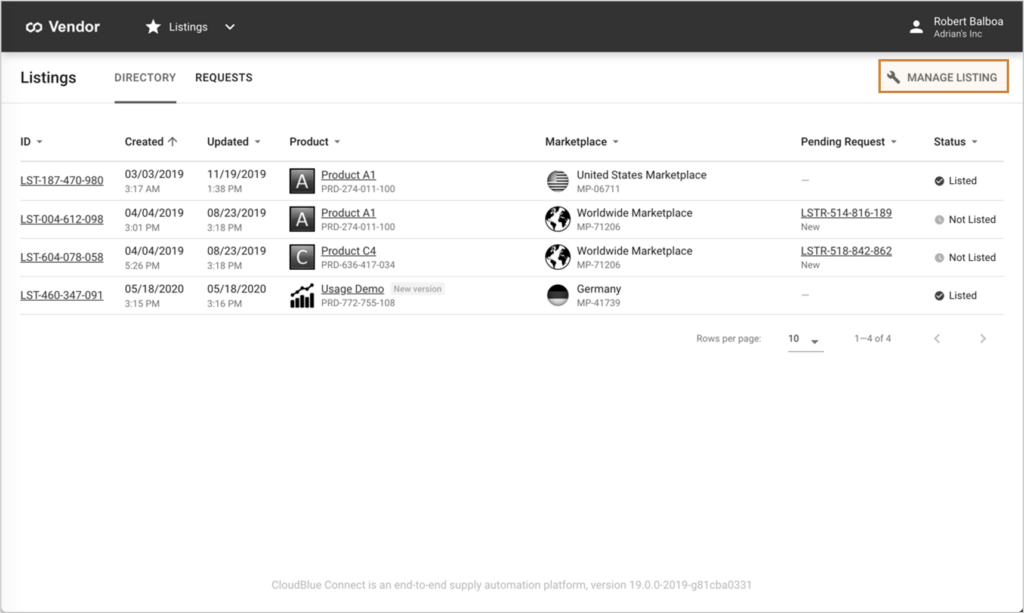 Which launches a multi-step wizard that guides vendors through the listing process:
Depending on the current listing state and/or availability of contracts, different options will be available to Vendors. Please note that active distribution contract is a mandatory prerequisite for the product listing to that marketplace.
Once submitted, Listing Request transitions to the Reviewing state, and no further actions are possible in the Vendor Portal until Distributor either accepts or rejects that listing request.
Distributor Portal
Listings sent for review by Vendors will appear in the list of the Distributor Portal for review and acceptance: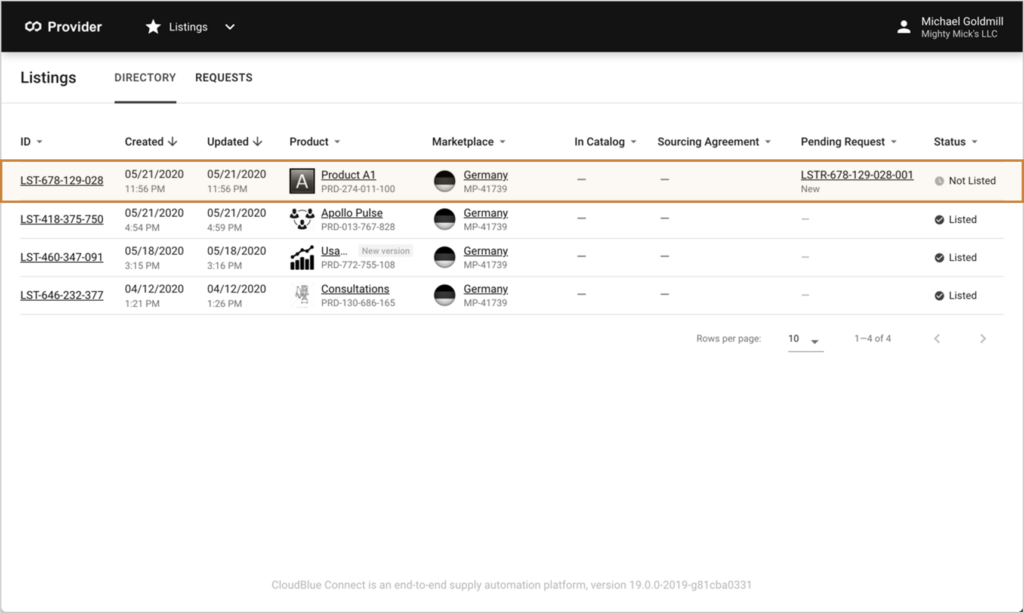 With listing created, Distributor can access Product Information: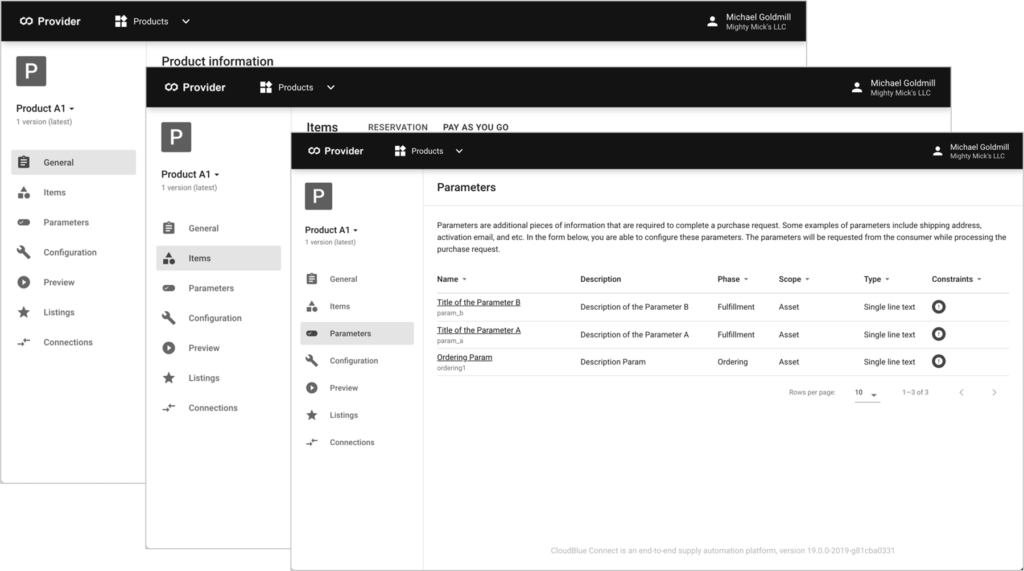 Allowing Distributors to review/test products before deploying anything to their systems or cancel the request as illustrated by the following state transitions diagram:


This transition of statuses is performed using actions in the top right side of the request details screen:
And once that is done, Vendors expect Product to be available for sale through the systems of that marketplace.