Syndication contracts are based on syndication agreements. They enable providers to promote certain vendor products through the marketplaces of other providers.
Data Model
This document is focused on syndication contracts and the respective syndication agreements: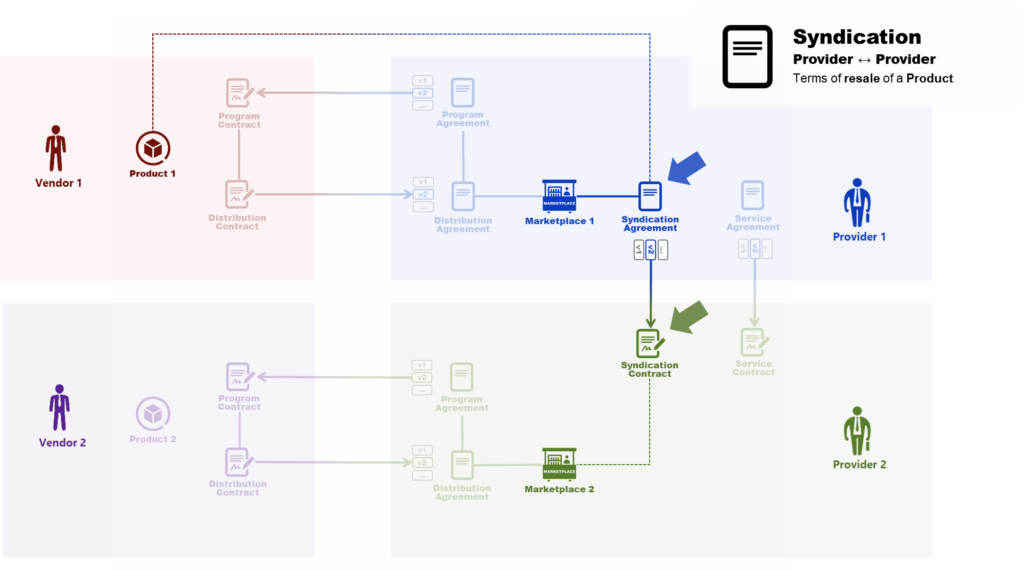 As displayed in the above diagram, Provider 1 uses a distribution contract with Vendor 1 and a syndication contract with Provider 2 to resell Product 1 through two marketplaces, one owned by Provider 1 and the other owned by Provider 2.
Creating a Syndication Contract
To add a commerce partner to a syndicate, the provider must create a separate contract base on the corresponding syndication agreement.
Prerequisites
Before creating a service contract, a provider must ensure that they have a service agreement that the new contract will be based on. If there is no proper agreement, the provider must create one as described in Creating Syndication Agreements.
1. Start contract creation