Video Tutorial
Introduction
Customer Management Module manages workflows of two objects: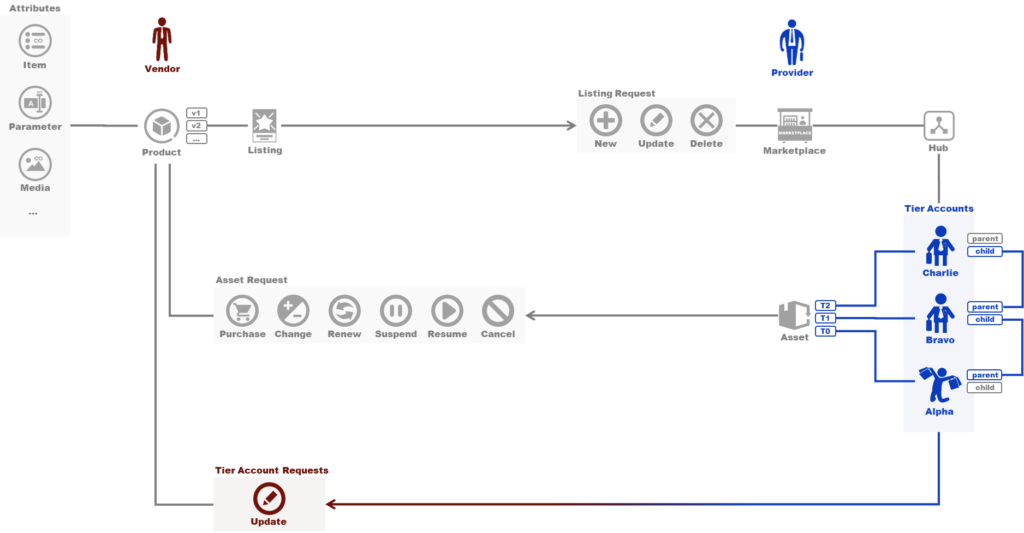 Tier Accounts – objects storing the current state of the customer account attributes
Tier Account Requests – objects storing changes to the customer account object attributes
Tier Accounts form hierarchical structure possibly with multiple independent trees as schematically illustrated below: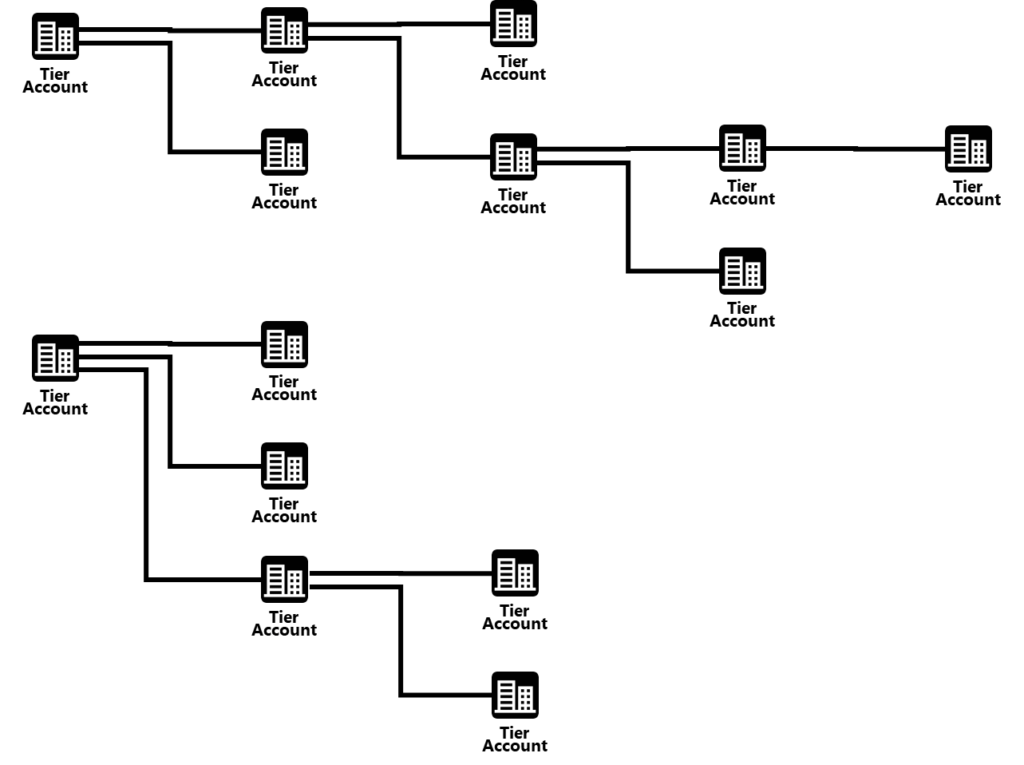 With two possible ways of addressing elements within each hierarchy: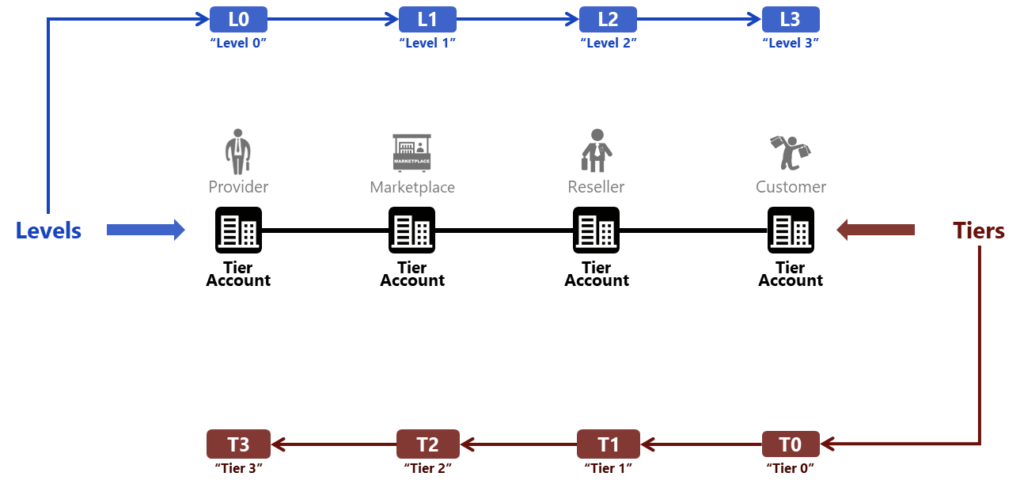 Levels – relative addressing from the "root" of the hierarchy (blue in the above diagram)
Tiers – relative addressing from the "leaf" of the hierarchy (red in the above diagram)
CloudBlue Connect primarily utilizes Tier-based addressing schema for customers data, hence the "Tier Account" name to the object itself.
Tier Accounts are shown in other objects like Assets and Asset Requests as illustrated below: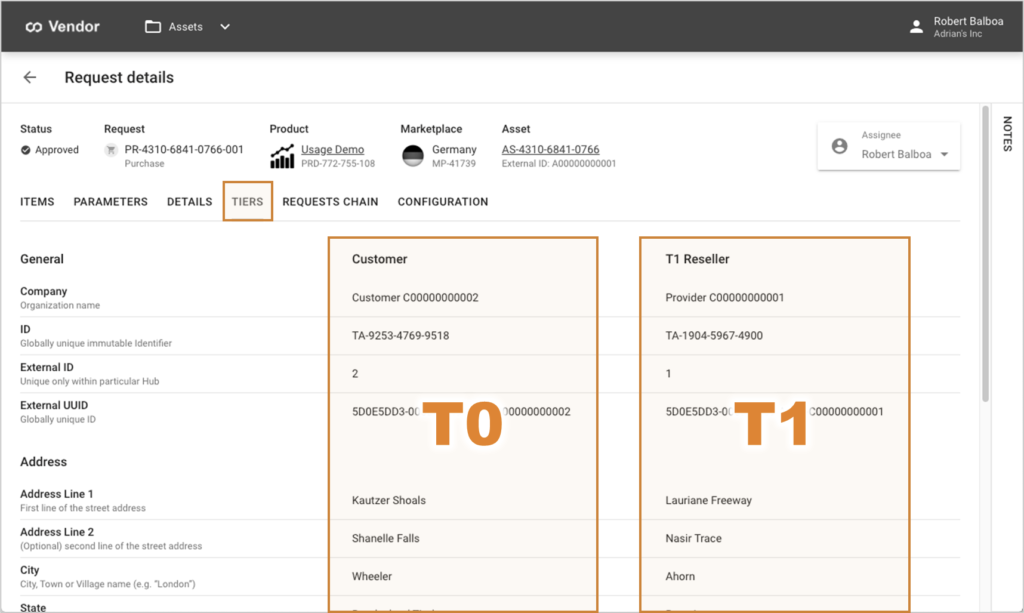 Where Request was created in the hierarchy of 2 Tier Accounts.
Tier Account Requests
Tier Account Requests (TCRs) objects allow Providers to communicate information about Tier Account data changes to Vendors. TCRs are created per Product that has links with a Tier Account that has changed and implements the following workflow: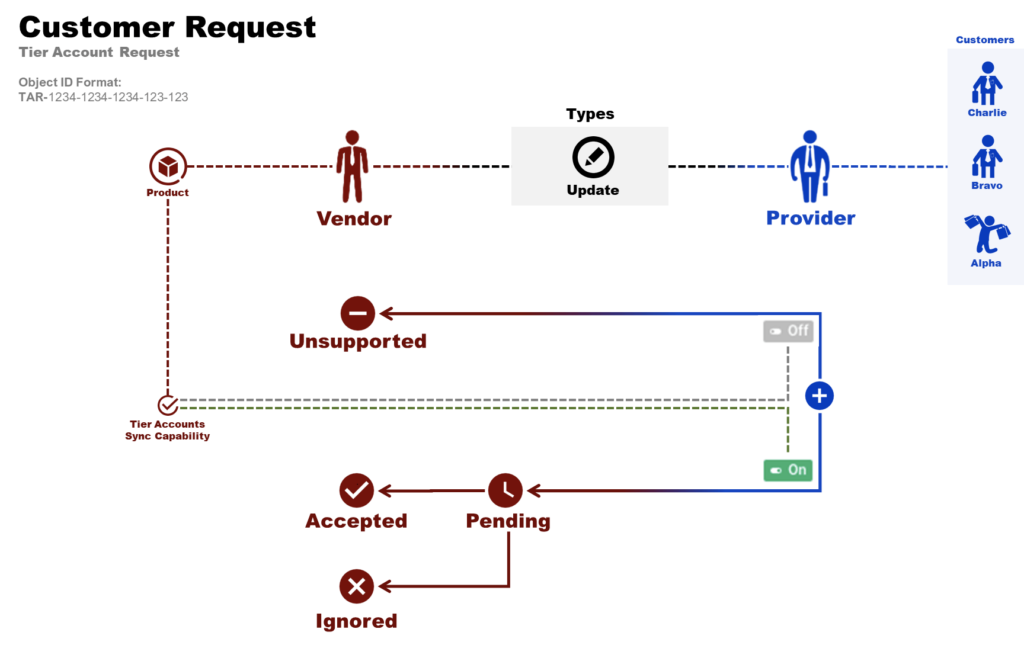 Where effective workflow depends on the "Tier Accounts Sync" capability setting of a given product: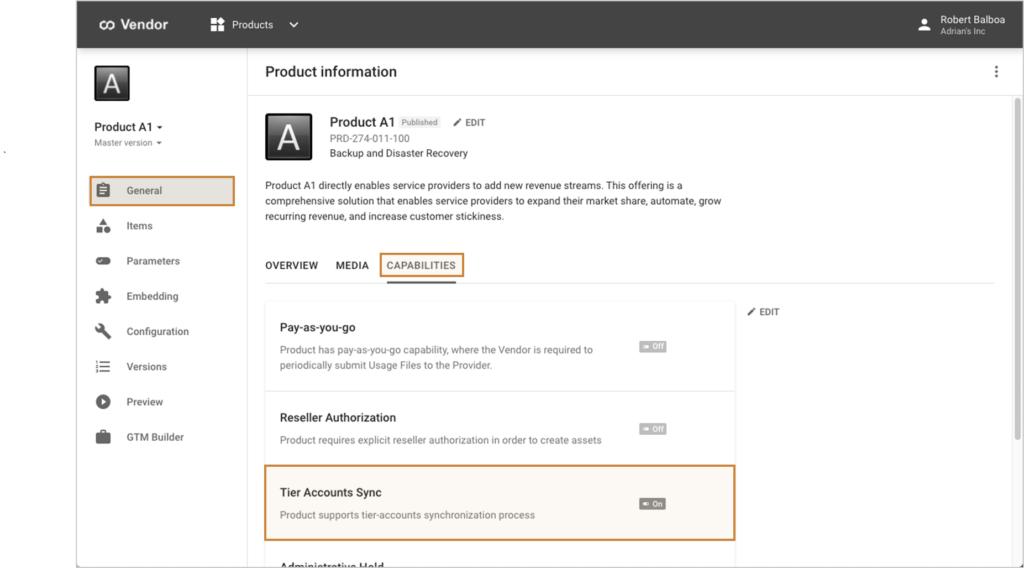 In case this capability is disabled, TCRs are created in the "Unsupported" status and no further actions are expected from the Vendor. In case enabled capability, TCR is created in the Pending state allowing Vendors to either explicitly Accept or Ignore changes in the account data.
Creating a Tier Account
There are two ways of creating a Preview type tier account:
Option 1: Directory > Assets > Create Asset > 'T1\T2 account' step > New

Option 2: Directory > Tier Config > Create Tier Config > 'T1\T2 account' step > New

When you create a new account, the data fields will be populated with randomly generated values. Those values are generated based on the country which is randomly chosen from a list of countries associated with a particular marketplace selected earlier. All other auto-generated fields will contain data valid for the country.

A couple of additional controls are also available:
Randomize – this button generates another bundle of auto-generated data;
Clear – erases all the fields, which will allow for manual input.