A provider creates a service agreement to sign contracts with commerce partners and through these contracts invite them to the Provider Portal.
Data Model
From all types of objects in the Agreements Data Model, the main focus here is service agreement objects: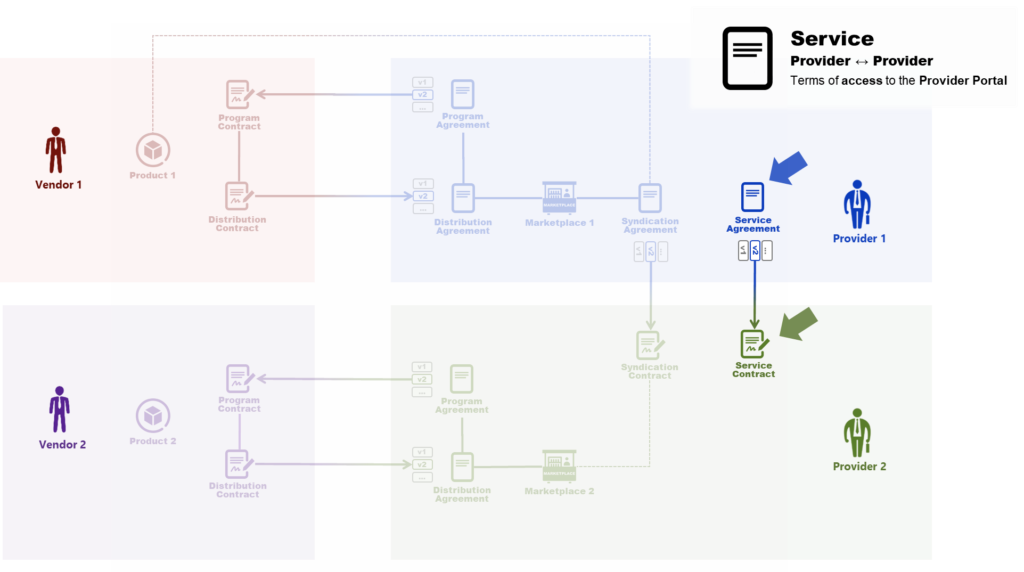 Creating Service Agreements
On the Agreements main page, click Create Agreement. In the pop-up window, enter the agreement parameters: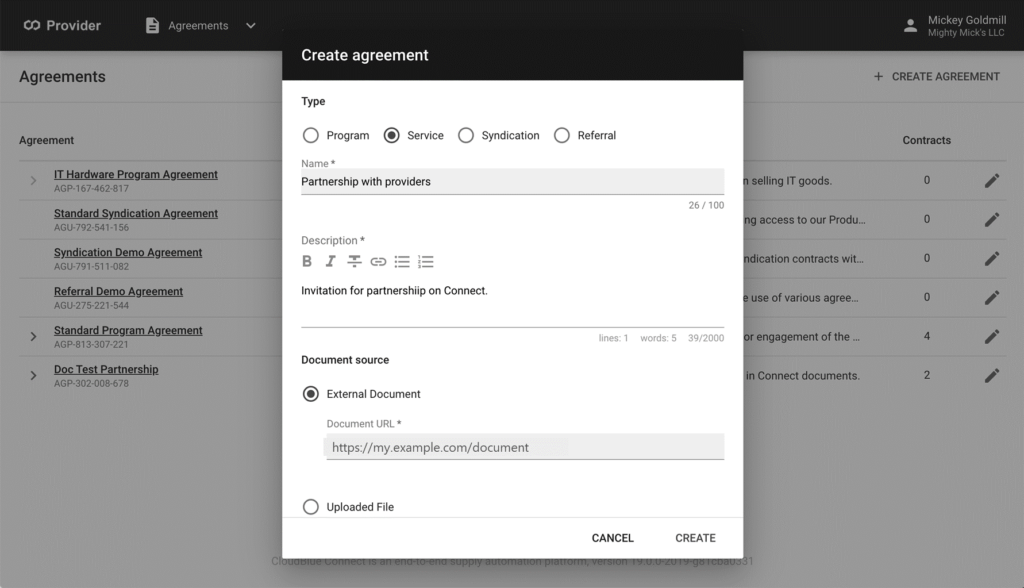 Type: select "Service"
Name: enter a descriptive name of the agreement
Description: enter a short description of the agreement
Source: enter the URL of the agreement page or upload a file with the agreement contents
Scroll down the pop-up window and specify whether you want to manage the agreement versioning: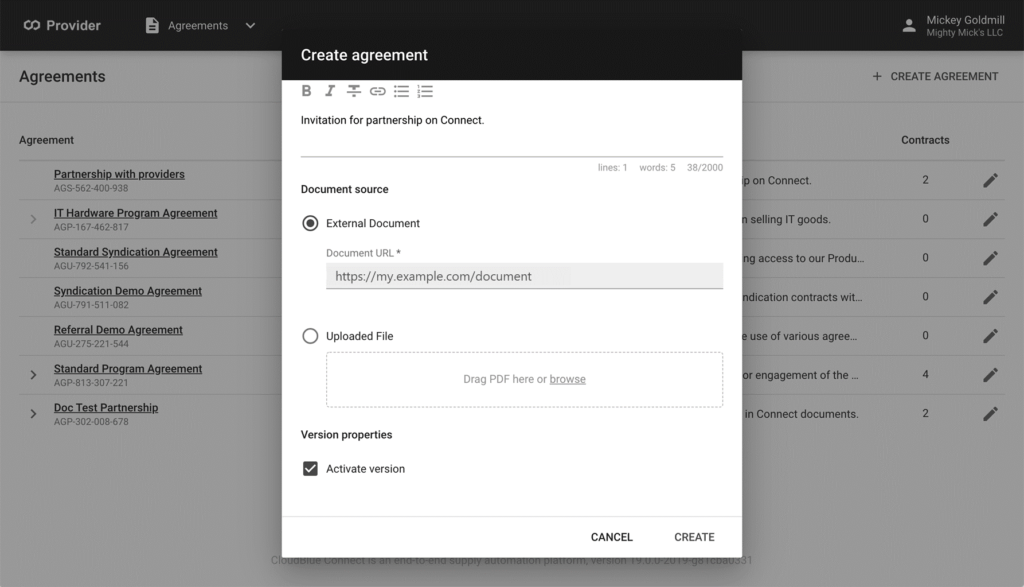 After that, click Create to complete the process.
Onboarding Providers
Use the created service agreements to create service contracts and invite new providers to Connect as described in Creating a Service Contract, Inviting Partners to the Provider Portal, and Provider Initialization.
NOTE: Although a provider can use a service agreement for many partners, a service contract object is used for every partner separately.