Data Model
Contract State Flow
A distribution contract between a provider and vendor changes its state as follows: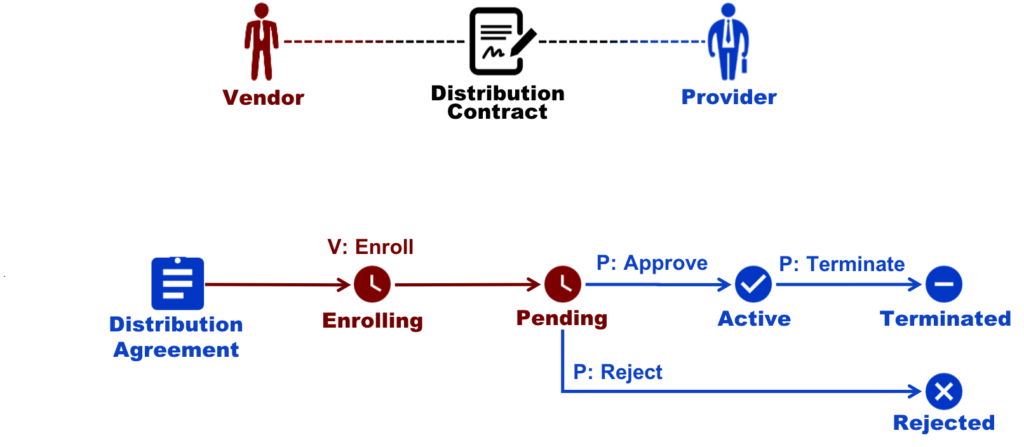 Enrolling: when the vendor enrolls in a distribution agreement (from the Agreements module), the platform creates a contract and assigns this state to it. Normally, a contract passes the Enrolling state quickly and changes its status to Pending.
Pending: this state reflects the vendor's desire to set this contract with the provider. The contract gets to this state after the enrollment.
Active: the provider approved the distribution contract between the two parties.
Terminated: the provider terminated the distribution contract.
Rejected: the provider rejected the vendor enrollment in the distribution agreement.
Approving Pending Distribution Contracts
During the Enrollment in a Distribution Agreement process, a vendor creates a new pending distribution contract waiting for the provider's approval. To complete the contract setting, the provider must follow these steps:
1. Identify pending contracts
In the Contracts main page, notice a new pending contract: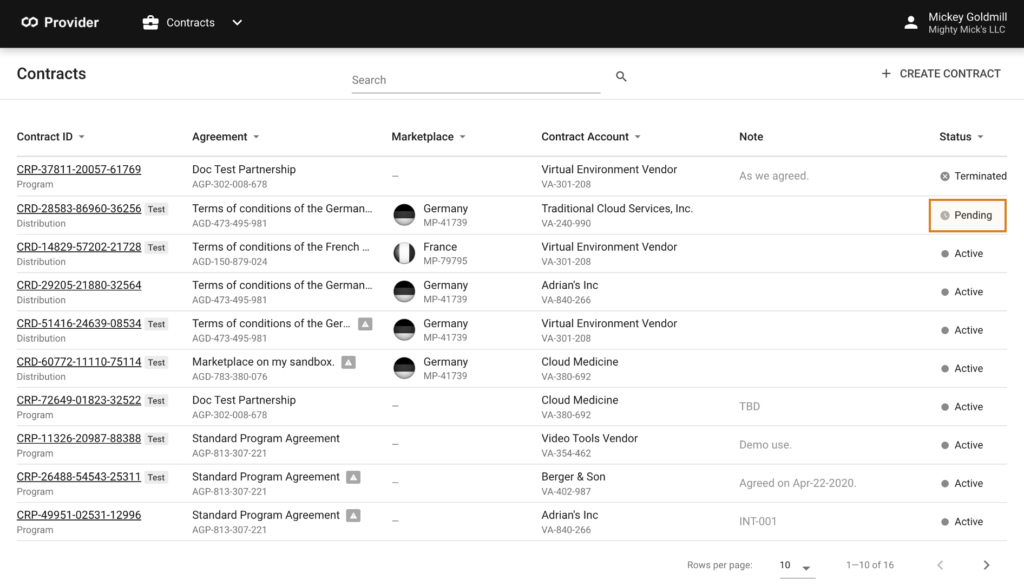 2. Get contract details
Click the contract ID to open the contract and pay attention to the following information: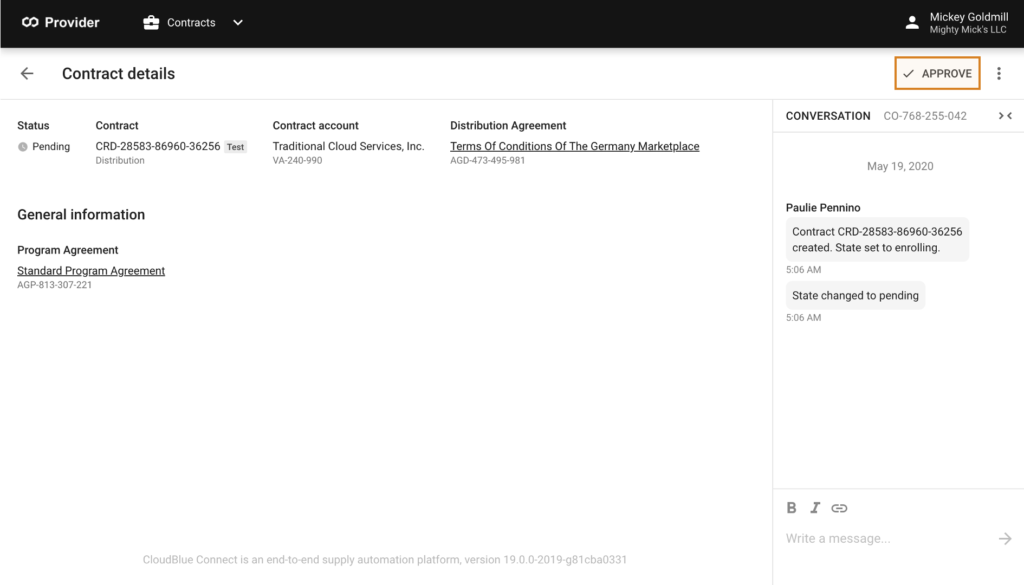 Program agreement
Distribution agreement
Conversation log
On the results of the above inspection, click either Approve or select Reject in the drop-down menu.
3. Approve the contract
If you approve the contract, confirm it in the pop-up window: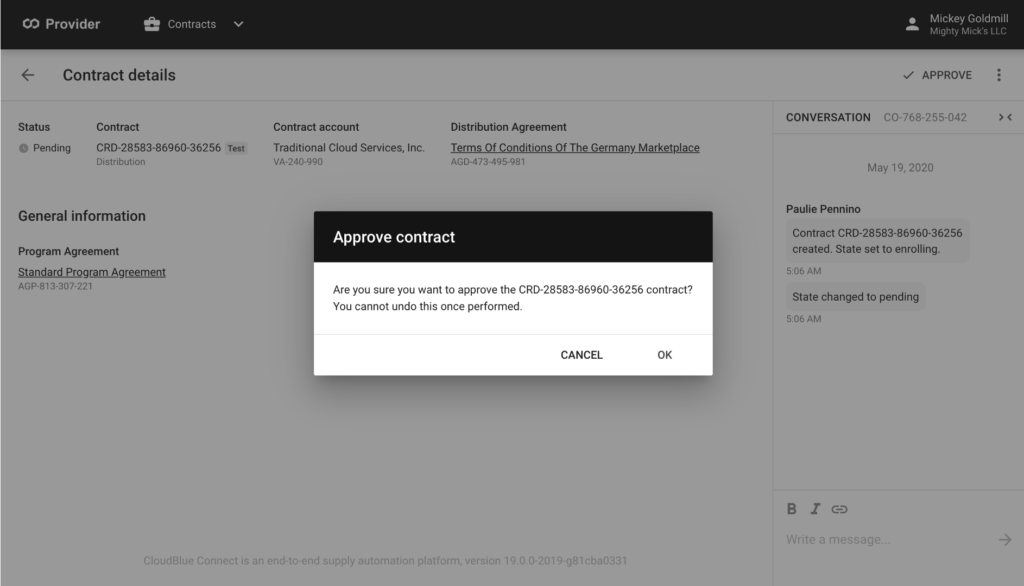 Click OK.
After completion of the above steps, the contract gets the Active state.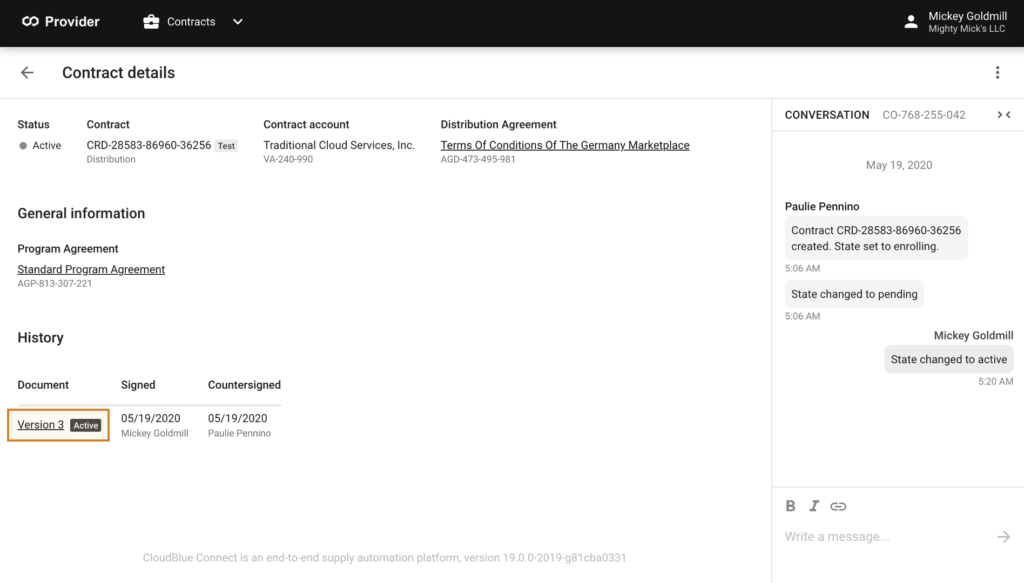 Using the Conversation Log
A distribution contract contains a Conversation Log with automatically generated messages. The partners can also interchange messages using this log: