Switch Point
You come here after competing Product Definition where you have created and previewed a new product.
Request a Product Listing
1. Start creating a product listing
In the Vendor Portal, navigate to the Listing module: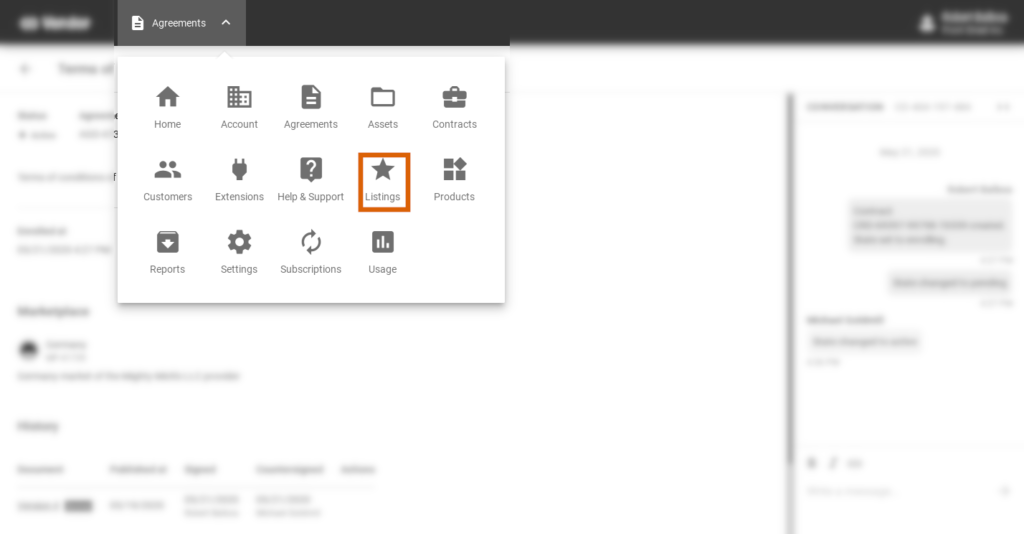 If a product version exists, the screen shows the Manage Listing button. Otherwise, it will prompt you to go to the Products module: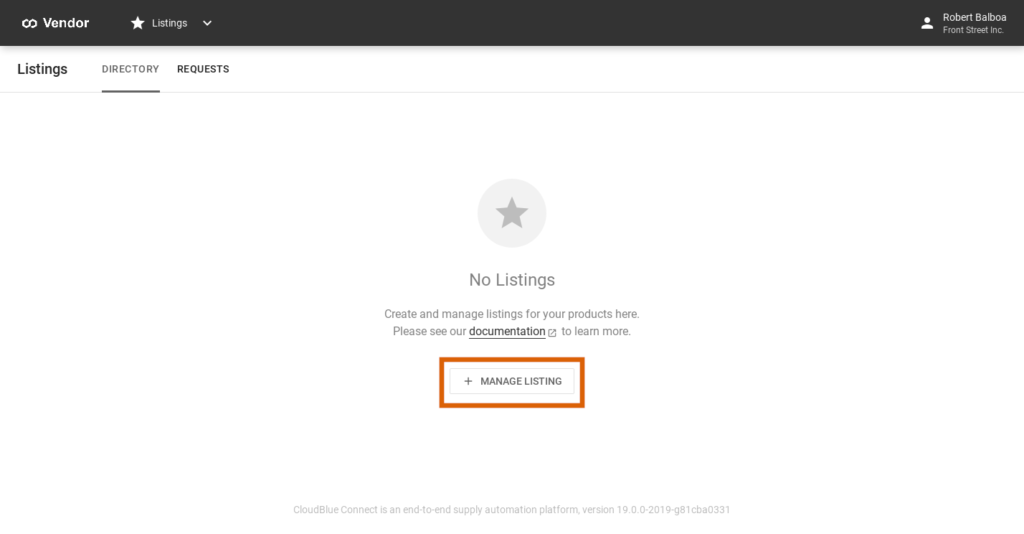 Click Manage Listing to start the listing wizard.
2. Review the introduction
Review the instructions on the Introduction page: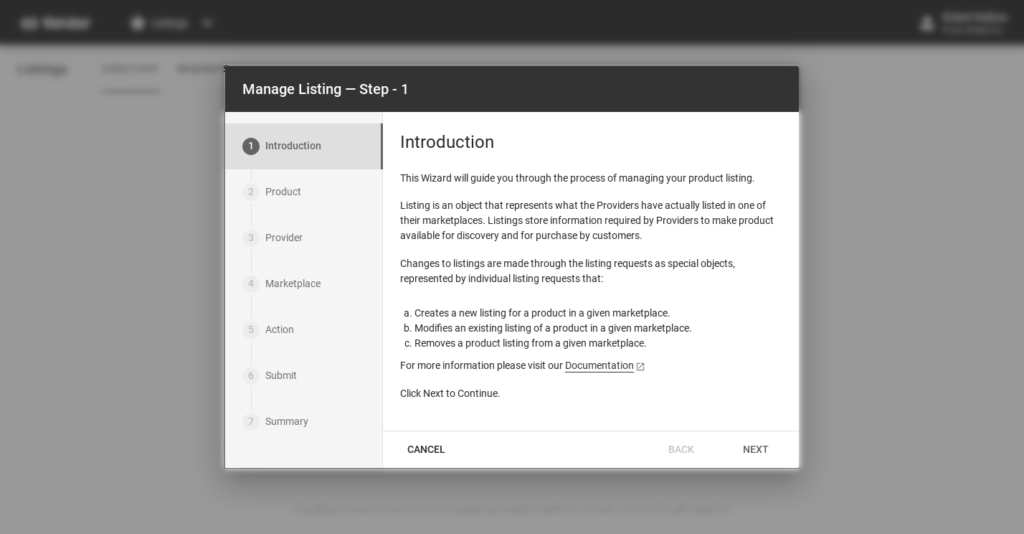 Click Next.
3. Select the product
On the Product tab, select the product you created for listing: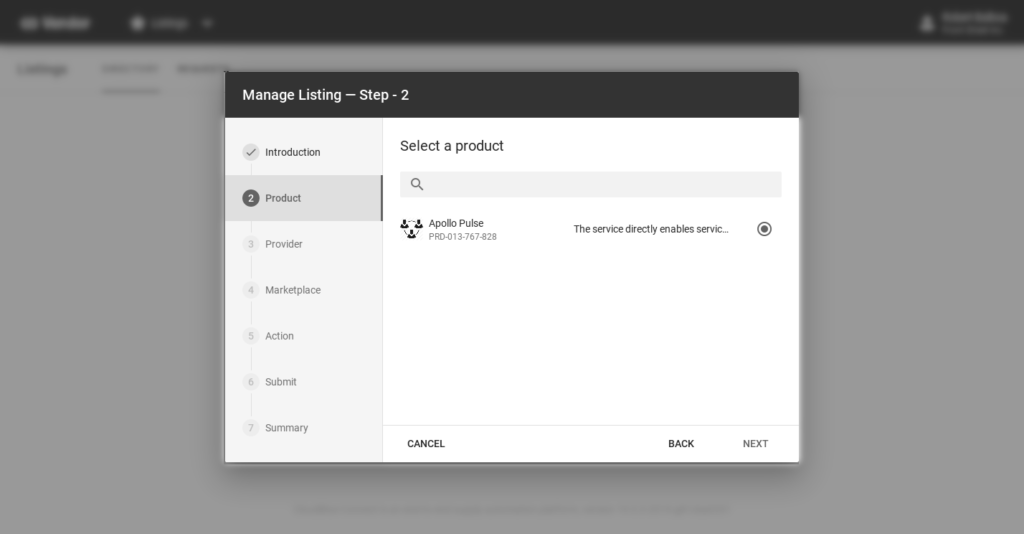 Click Next.
4. Select the provider
On the Provider tab, select the provider that is the owner of the marketplace you want to list the product in: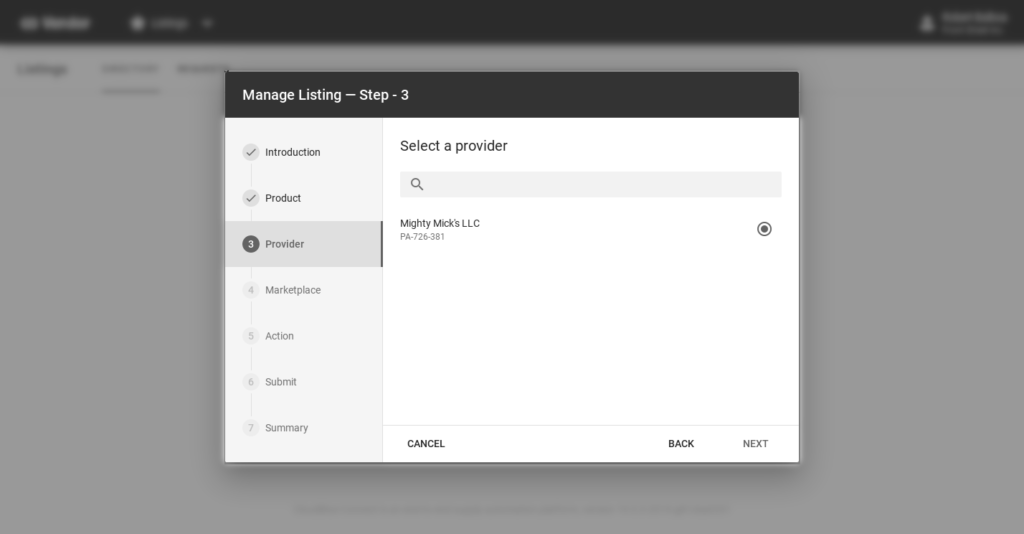 Click Next.
5. Select the marketplace
On the Marketplace tab, select the marketplace you want to add your product listing to: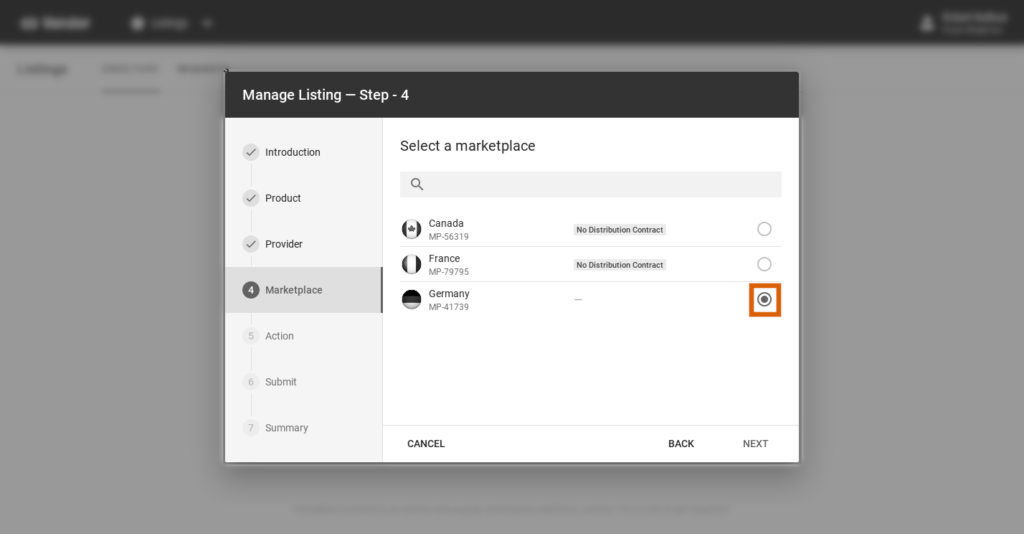 Click Next.
6. Confirm the creation of a new listing
Since you create the first listing, the wizard will proceed to "New Listing":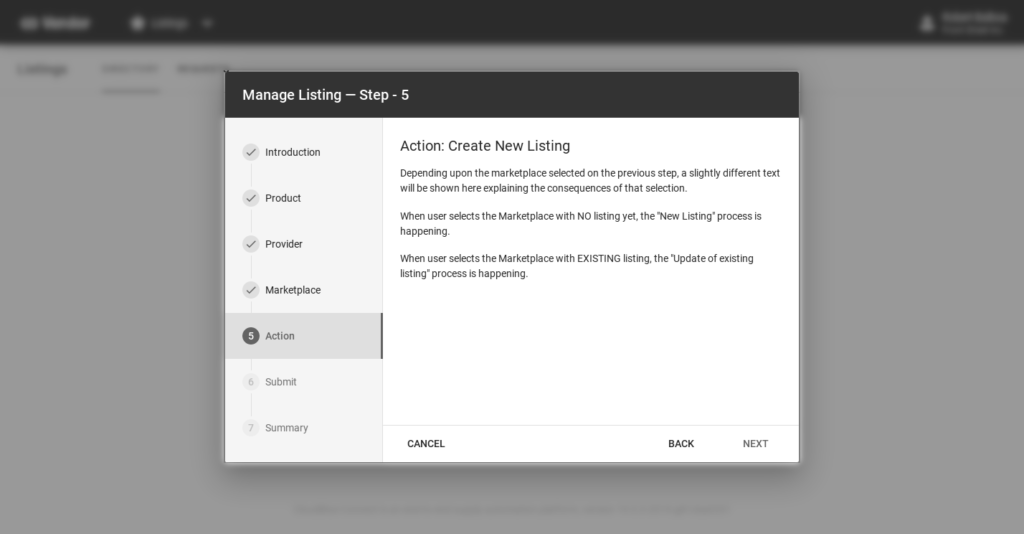 Click Next.
7. Submit the request for listing
On the Submit tab, review the association of the request with marketplace and its owner: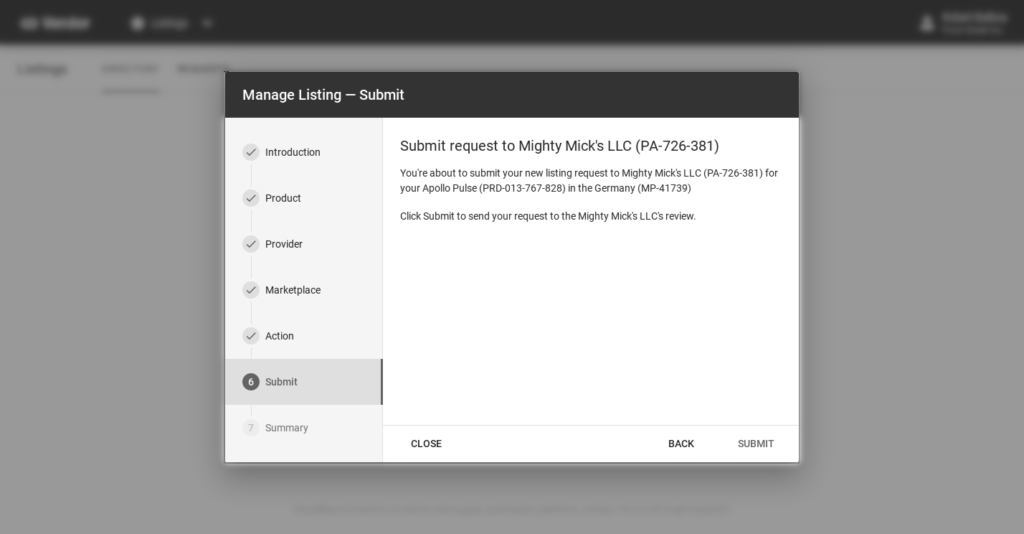 Click Submit.
8. Review the summary
On the final tab, review the summary of the created listing request containing a link to the listing request: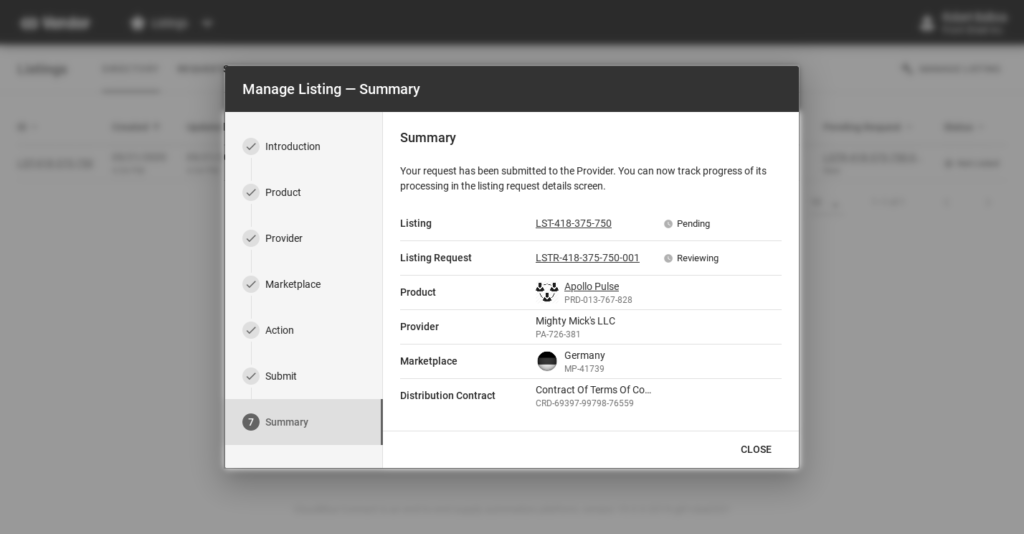 You created a pending Listing object and a Listing Request object, which is under review.
The provider receives a notification about the listing request.
Switch Point
To complete the creation of a product listing, switch to the provider role and follow the Activating Product Listing instructions.
Completion of the Product Listing Request
Open the Listing Request Details screen and pay attention to its current status: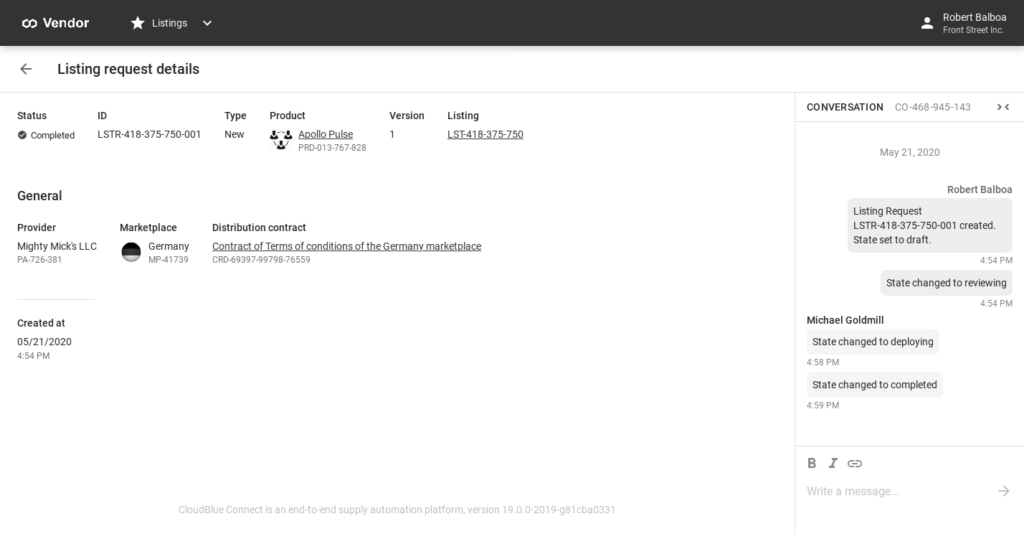 The request for product listing is completed.
Conclusion
As a vendor, you finished creating a product listing and now your partner can sell your product in their marketplace.