A provider signs service contracts with commerce partners to invite them to the Provider Portal.
Creating Service Contracts
Prerequisites
Before creating a service contract, a provider must ensure that they have a service agreement that the new contract will be based on. If there is no proper agreement, the provider must create one as described in Creating Service Agreements.
1. Start contract creation
On the top-right corner of the Contracts main page, click Create Contract: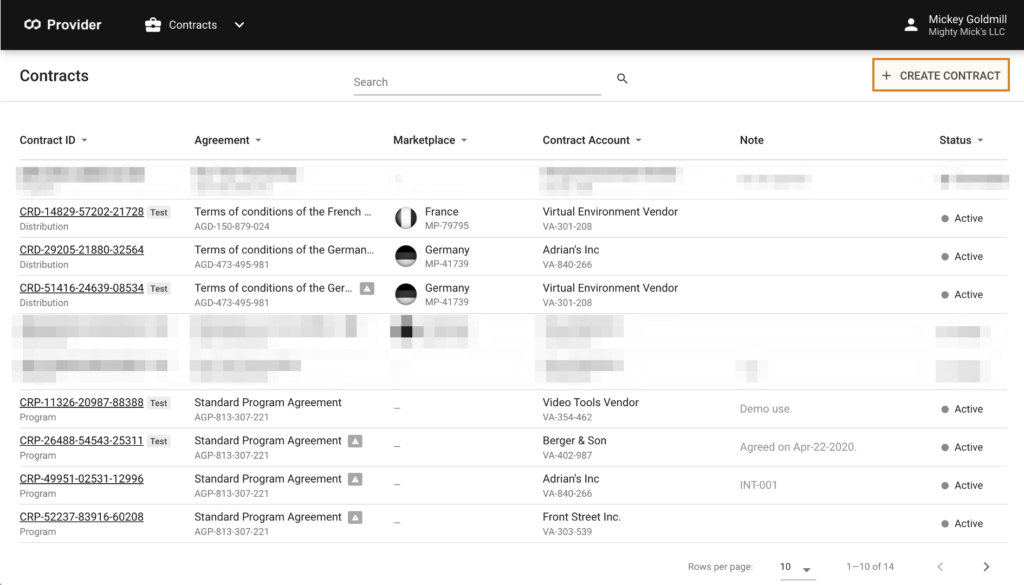 2. Specify contract parameters
In the pop-up window, configure contract parameters: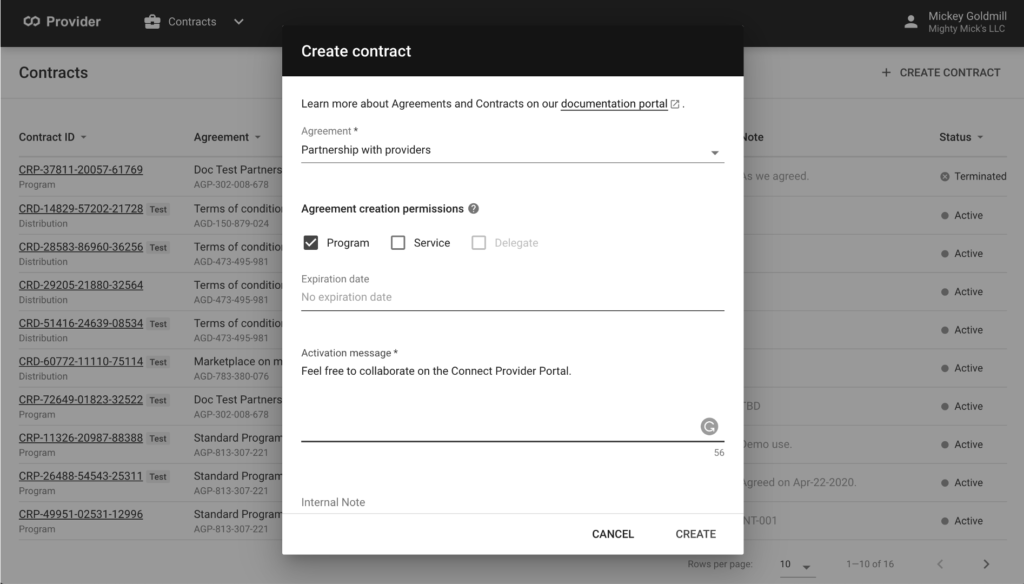 Agreement: select the service agreement that the new contract must be based on.
Agreement creation permissions: select one or more permissions you want to provide to a new provider that will sign this contract. There are the following options:

Program: enable new providers to create program agreements and this way invite new vendors to Connect.
Service: enable new providers to create service agreements and this way to invite new providers to Connect.
Delegate: enable new providers to delegate these permissions to other providers added to Connect through service contracts.
3. Complete contract creation
Scroll down the pop-up window and configure the rest parameters: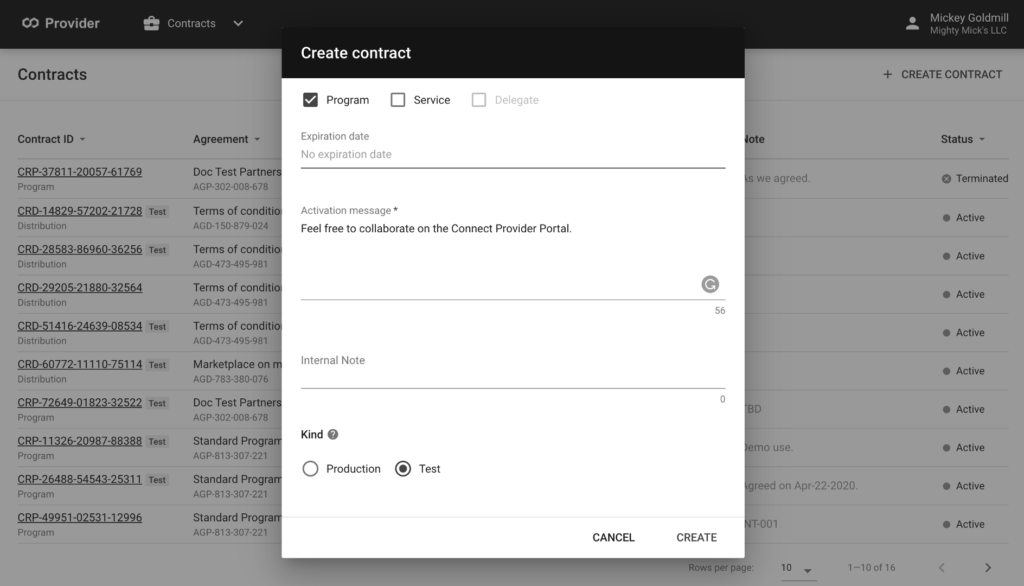 Select either Production or Test depending on the environment you are going to use this contract in and then click Create.
Inviting Partners to the Provider Portal
The next step of the process is to use the service agreement to invite commerce partners. For that purpose, the provider creates a contract based on the new agreement as described in Creating Service Contracts. This is a contract example: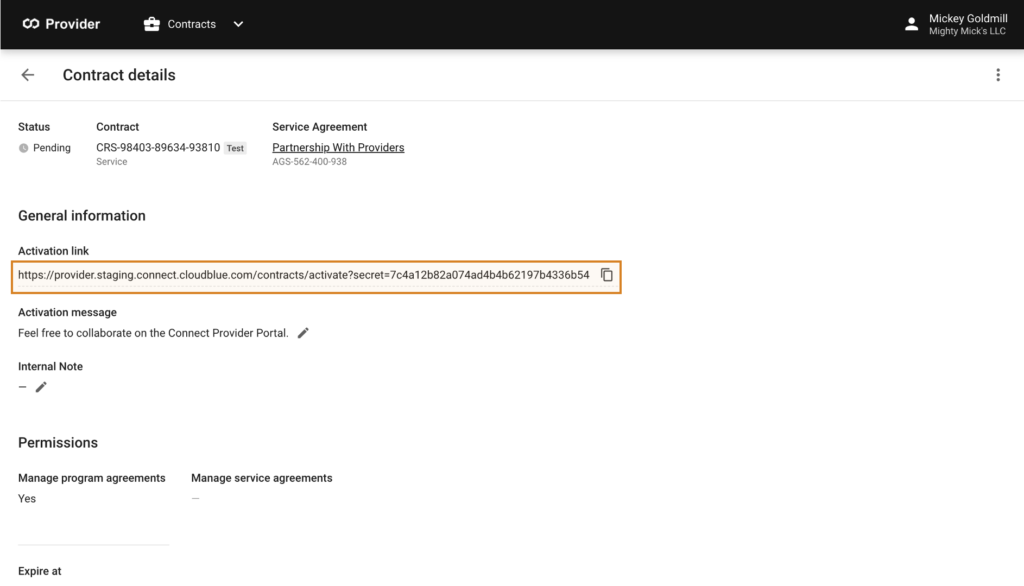 In the contract details, the provider finds and copies the activation link, and then sends it confidentially to the partner.
NOTE: Although a provider can use a service agreement for many partners, a service contract object is used for every partner separately.
Provider Initialization
After receiving an invitation from the provider, a partner follows the steps described below to join Connect.
1. Get access to the contract activation form
Using your browser, navigate to the received URL to access the contract activation page: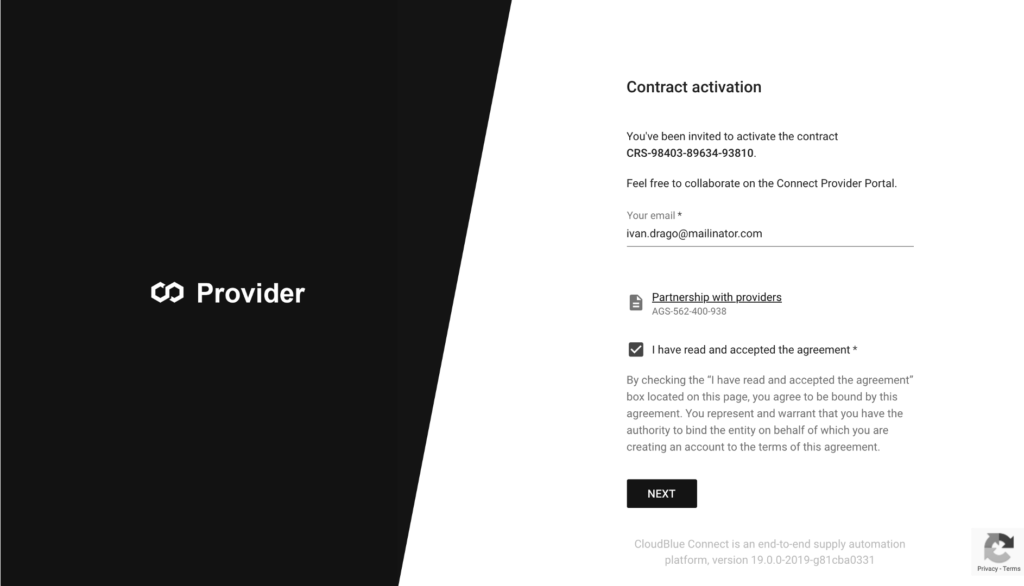 On the Contract activation page, enter your email address, read the agreement, and then click Next.
2. Enter the user properties
Enter the user full name and a password: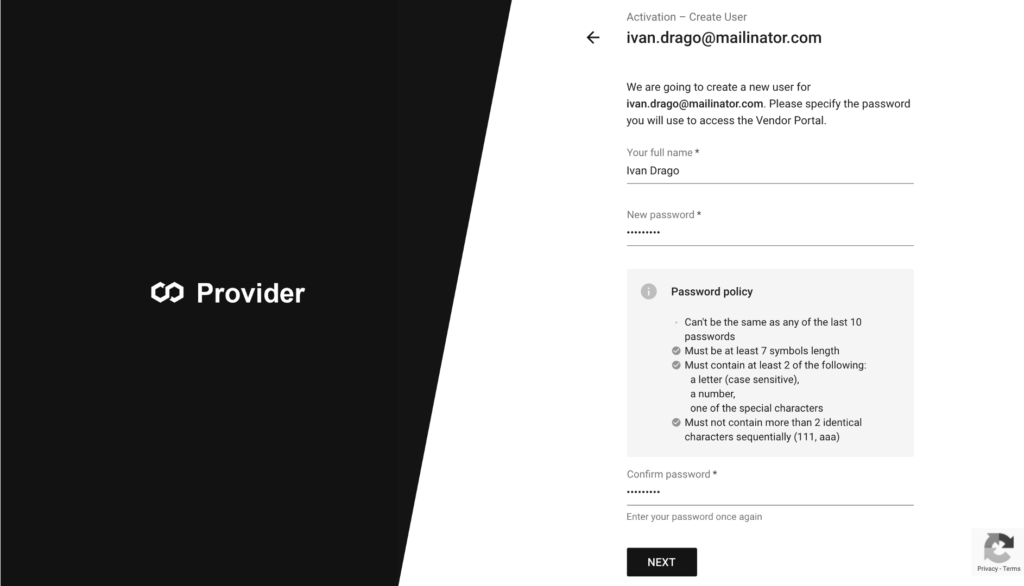 Click Next.
3. Create an account
For the new account, enter the company name: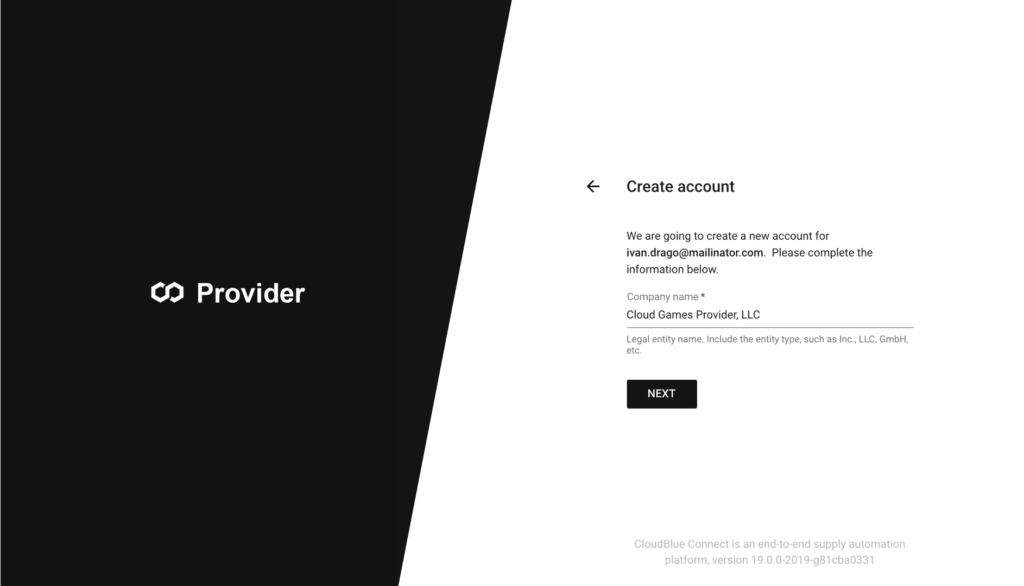 Click Next.
4. Activate the contract
After passing all the above steps, activate the contract: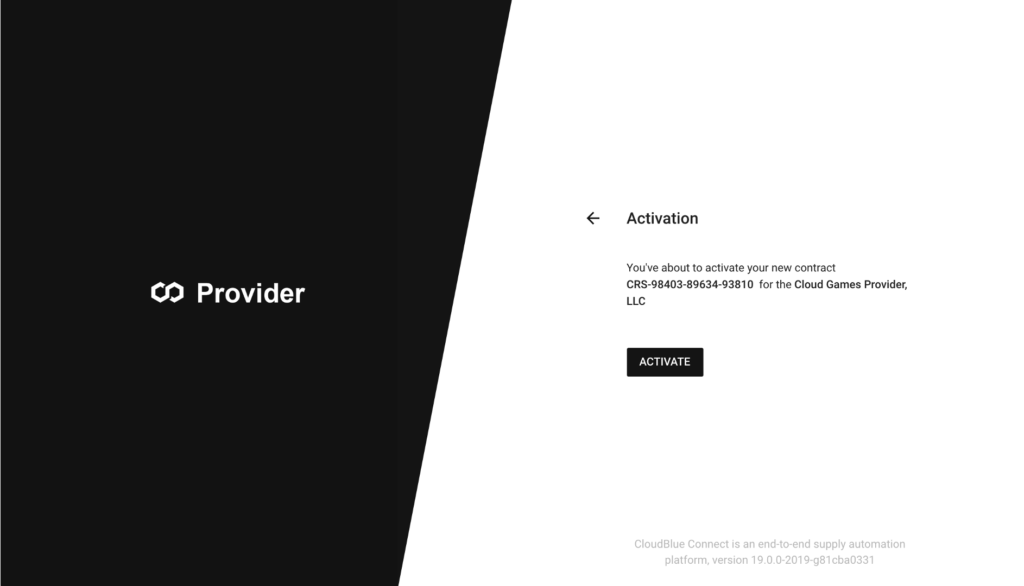 Click Activate.
5. Finalize the onboarding
You are ready to start working with Connect as a provider: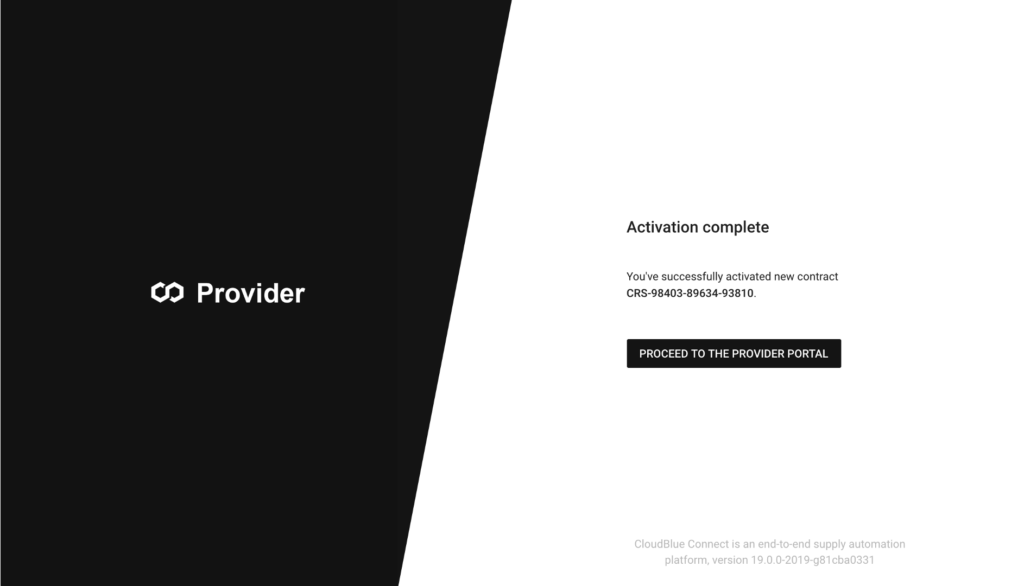 Click Proceed to the Provider Portal.
This is the dashboard in the Provider Portal for the new provider: