In the Provider Portal, a Catalog is an object that contains a list of products available for the provider. They are collected from two different types of sources:
Private inventory is a set of products that is gathered through distribution contracts signed with vendors.
The wholesale Catalog is a set of products shared by the top-level providers for all other providers onboarded to Connect through signing service contracts. A provider can see the products that are associated with Sourcing Agreements accepted by this provider.
The main focus of this document is the products coming from the wholesale catalog.
Getting a List of Products
On the Catalog main page, a provider finds the list of all products available for this particular provider:

In the above list, the following tags indicate product specifics:
Available: The product is available for sale.
Private: The product is a part of the private inventory.
Product Details
On the Direct Agreements tab of the product details screen, the provider finds a link to the sourcing agreement created by the parent provider: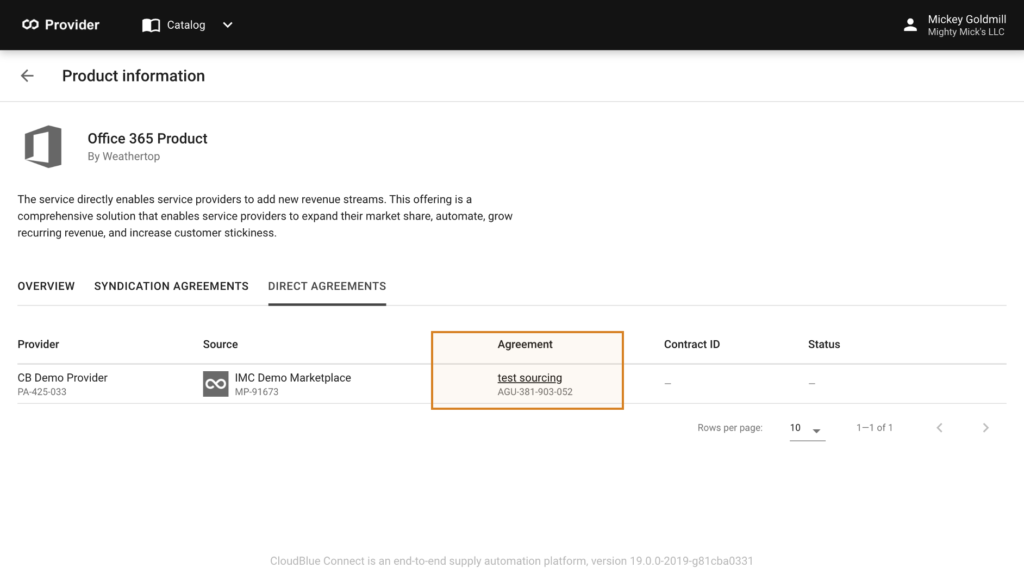 To get information on the agreement, the provider clicks the respective link. This provides the following data: